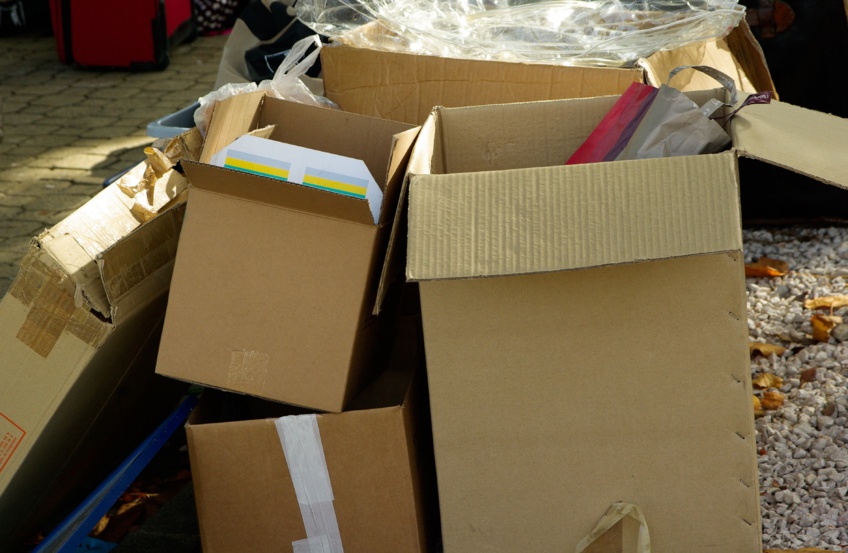 The Consumer Goods Forum (CGF) Forest Positive Coalition of Action has released guidance for businesses to use in implementing the Coalition's Forest Positive Commodity Roadmaps for soy and paper, pulp, and fiber-based packaging. As the Coalition works to eliminate deforestation, forest degradation, and conversion from its key commodity supply chains, while also promoting positive outcomes for climate, people, and nature in forest communities, the new guidance documents provide valuable technical advice to any business seeking to source commodities responsibly and sustainably.

The new guidance provides practical information on how to implement the Coalition's Soy and Paper, Pulp, and Fibre-based Packaging (PPP) Roadmaps, which outline actions businesses can take to adopt the Coalition's Forest Positive Approach to sourcing each commodity.

This Approach requires businesses to have:
A public commitment to DCF across their entire commodity business, including a public time-bound action plan with clear milestones;
A process for regular supplier/producer engagement;
A mechanism to identify and respond to grievances/non-compliances;
Support for initiatives delivering forest positive development at landscape/jurisdictional and/or sectoral levels; and • Regular pu (KPIs).
Notably, both the Soy and PPP Roadmaps include specific actions to address deforestation and conversion risks in high-risk and high-priority sourcing landscapes.
Businesses in the consumer goods industry, including Coalition members and their upstream supply chain partners, are encouraged to use this guidance as a resource in their efforts to become forest positive.
Both guidance documents were created by Coalition members with significant input from industry experts such as Proforest, the Coalition's strategic and technical partner, and other organizations such as the Accountability Framework initiative. Nestlé and Tesco co-lead the Coalition's work on soy, and Essity leads its work on PPP.
"These Guidance documents can provide both Coalition members and non-members with important technical advice on how to implement the Forest Positive Approach. As recent research from Global Canopy and Forest 500 shows, our industry still has work to do before becoming fully forest positive, and the Guidance on our Coalition's Forest Positive Commodity Roadmaps is an important resource to help businesses begin and/or accelerate their forest positive journey," said Didier Bergeret, Director of Sustainability, The Consumer Goods Forum.
"Tesco is committed to sourcing forest positive soy. As co-chair of the Forest Positive Coalition's Soy Working Group, we are pleased to launch this Guidance to support all businesses in doing the same, as we know that transforming the soy sector to forest positive will only be possible if everyone throughout the value chain plays their part. Retailers, manufacturers, and suppliers alike must work together to ensure their supply chains are forest positive and support initiatives, like the Responsible Commodities Facility in the Cerrado, to drive positive outcomes for people, nature, and climate in forest communities. We encourage all businesses involved in the soy sector to use this Guidance as a key resource in their responsible sourcing practices," said Thomas Hollick, Sustainability Manager, Forests, Tesco, and Soy Working Group Co-chair.
"The publication of this Guidance is an important milestone bolstering our Coalition's efforts to ensure our paper, pulp and fiber supplies are sourced responsibly. The Forest Positive Coalition has been working purposefully to implement the actions laid out in our PPP Roadmap, and this Guidance offers even more support to us as members, but also to any other company working to source forest positive PPP. I encourage all businesses to use this Guidance to collectively accelerate our industry's move towards a forest positive future for paper, pulp and packaging. As a global hygiene and health company, this is one important tool for Essity to make sustainable forest management the business norm," said Joost Koomen, Global Public Affairs Director, Environment, Essity, and PPP Working Group Co-chair.
"Drawing on the Accountability Framework, this new Guidance clarifies how companies can ensure the soy they source does not contribute to the destruction of natural ecosystems. It provides a firm basis for engagement with suppliers and supports clear communication of progress and performance. This Guidance is the result of close collaboration with the Accountability Framework initiative to ensure alignment with the expectations of civil society and other stakeholders. We appreciate the Coalition's open and collaborative approach to this work," said Leah Samberg, Lead Scientist, Accountability Framework initiative.
The CGF members joining today's announcement are eight retailers — Carrefour, Jerónimo Martins, McDonald's, METRO AG, Sainsbury's, Sodexo, Tesco, and Walmart — and 14 manufacturers — Asia Pulp and Paper (APP) Sinar Mas, Colgate-Palmolive Company, Danone, Essity, General Mills, Grupo Bimbo, Mars, Incorporated, Mondelēz International, Neste, Nestlé, P&G, PepsiCo, Reckitt, and Unilever.
The Coalition's four commodity roadmaps are available
here
.