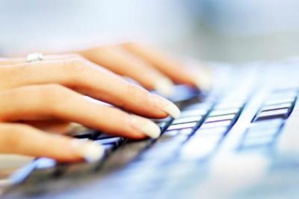 Dailycsr.com – 24 December 2015 – Palo Alto is the "Research and Innovation Centre" of Ford company that has joined the venture of closing the "gender gap in technology and engineering fields" along with the "Girls Who Code" organisation.
The collaboration will reach out to the "philanthropic arm of Ford", namely Ford Motor Company Fund, which will take care of Girls Who Code club's North Californian members' "education and professional growth" with financial help, whereby it will serve over "180 young women in grades six to 12 in the Bay Area". The team members of the club will receive "mentorship and instruction" from "Ford Palo Alto team" besides getting "hands-on experience at the company's Silicon Valley research lab".
In the words of the Chief Information Officer at Ford, Marcy Klevorn, stated:
"The use of technology is growing exponentially among young people, yet it is becoming increasingly difficult to attract them to technology-related educational programs. Ford is working with Girls Who Code to educate them on the many exciting career opportunities available in the fields of science, technology, engineering and math. This kind of outreach grows more important each year."
Women's presence is felt very less in the "tech industry" as only eighteen percent of "science graduate" women to take up the professions in the U.S. Nevertheless, the ration was higher in the earlier years as in 2001 it was "27 percent" while 1984 showed "37 percent". The said work, under taken by Ford, forms part of its investment commitments of "more than $1 million" for "education, safety and disaster relief in a new initiative with Northern California Ford dealers".
Moreover, BusinessWire informs:
"Ford's national commitment to science, engineering, technology and math education began more than 30 years ago. Its ultimate goal is to inspire interest in technology and innovation, which is not only critical to Ford, but to the world's future development. By supporting education in these areas, Ford can create opportunities connecting the company and its employees directly with youth and the community".
However, there are always challenges that need to be overcome, as in spite of the growing "number of technology-related degrees awarded in the United States", men alone cannot fulfil the demand. According to the statistic data of "U.S. Bureau of Labor Statistics", by the year of 2022, tech field will "grow to more than 9 million". Therefore, women are required to "close the gap". The "Girls Who Code" organisation's chief executive officer and the founder, Reshma Saujani said:
"We are especially excited at this expanded collaboration because Ford is an institution with longevity in STEM careers for women. The support will enable us to further our mission of providing young women with the resources necessary to one day work for Ford or any number of other technology companies."
While, the Technial Director of Ford's Research and Innovation Centre, Palo Alto, Dragos Maciuca stated:
"We are pleased to support an organization that mirrors our commitment to developing young minds and inspiring them to work in STEM-related careers".
References:
http://www.businesswire.com/