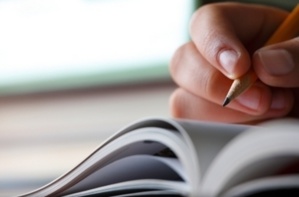 Dailycsr.com – 09 February 2016 – Ford Motor Company Fund came together with the Houston Ford Dealers to announce the "$100,000" "Ford Driving Dreams scholarships". The eligible candidate for the said scholarship would have to be a high school senior interested in pursuing educations in either technology, engineering, maths or science. Moreover, the selection will take place "across Houston".
Qualifying students graduating in the year of 2016 thinking of joining "an accredited two-year or four-year college or university" can receive the "$2,000-a-piece scholarships" which will be given on as per the period requested; although the application deadline draws near, whereby the last date of submitting application is on the 29
th
of February 2016. In order to win the scholarship, the applicants need to write an essay titled "What Drives Your Dream?"
However, scholarship has been funded by Ford under its overall educational efforts in the Houston area. The programme of "Ford Driving Dreams" for the year of 2015-16 will cater to the high school students for helping them in timely and successfully graduating from high school and continuing with their college course. Additionally, the programme also encourages in developing the habit of reading from an early age, whereby it has recently contributed "10,000 new books" to the children of Houston who were in need. LULAC National Education Service Centers, Inc. carries on with the administration part of the scholarships.
As per the information provided by BusinessWire:
"Across the country, Ford Motor Company Fund, the philanthropic arm of Ford Motor Company, invests more than $8 million a year in scholarships and other education initiatives. In addition to Ford Driving Dreams, Ford Fund educational programs include Ford Blue Oval Scholars, Ford Next Generation Learning, Ford College Community Challenge and Ford STEAM Lab".
References:
http://www.businesswire.com/