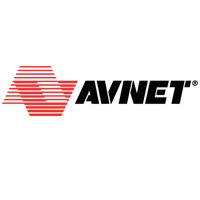 Dailycsr.com – 15 March 2017 – Avnet has got the recognition of "World's Most Ethical Company" in the year of 2017, whereby marking the consecutive fourth such title awarded by the Ethisphere Institute, the latter being a worldwide leader that defines and improves the "standards of ethical business practices".
In the words of the Chief executive Officer of Avnet, William Amelio:
"Avnet has a reputation of helping our customers win, whether they're makers, startups or large technology manufacturers. Trust is at the foundation of everything we do in supporting customers worldwide at every phase of the product lifecycle. Our team earns the trust of our customers and suppliers each day. Enabling the success of our customers will never come at the expense of the highest standards of ethics and integrity or of the relationships with our global site communities. Ethisphere's recognition is a testament to Avnet's commitment, global competitiveness and focus on social responsibility, and I know our employees take great pride in this repeated recognition."
Whether it is the field of innovation, responsibility, compliance, governance, ethics, corporate citizenship or business strategy, in Avnet all culminate in down to its programme levels. Likewise, the "Avnet Innovation Lab", as part of the Arizona State University, was created which has "economic growth" spurs besides inspiring and helping "technology entrepreneurs" to make a better world and pushing the "inventions to the next level".
People working in the above mentioned lab use IoT to provide new shopping and driving experience to the general public while protecting them from "dangerous biological agents and volatile organic compounds". On an yearly basis, Ethisphere recognises companies that recognise their responsibilities towards society, whereby influencing and driving positive change. Moreover, the companies are evaluated on the basis of how impactful has been their roles starting on their employees, stakeholders, customers to the society at large, as they weave their "values and culture as an underpinning to the decisions they make every day".
The C.E.O of Ethisphere, Timothy Erblich, stated:
"Over the last eleven years we have seen the shift in societal expectations, constant redefinition of laws and regulations and the geo-political climate. We have also seen how companies honored as the World's Most Ethical respond to these challenges. They invest in their local communities around the world, embrace strategies of diversity and inclusion, and focus on long term-ism as a sustainable business advantage. Congratulations to everyone at Avnet for being recognized as a World's Most Ethical Company."
In order to avail the entire list of "2017 World's Most Ethical Companies", kindly visit:
http://worldsmostethicalcompanies.ethisphere.com/honorees/
References:
ethicalperformance.com