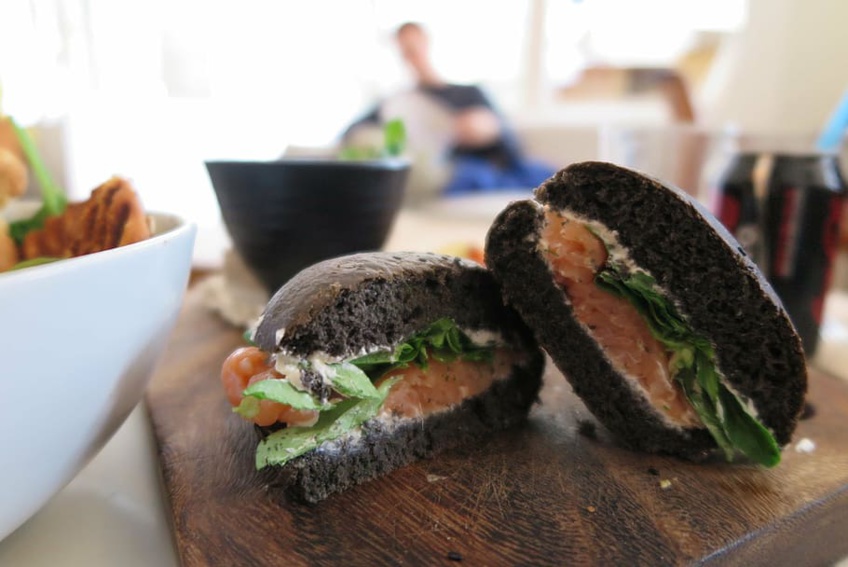 Introducing the Powerhouse Trio: Industry Experts Joining GFSI Steering Committee!

The Global Food Safety Initiative (GFSI) is thrilled to welcome three exceptional industry experts to its esteemed Steering Committee. This dynamic trio is set to revolutionize the future of food safety, shaping the Coalition's path towards a world of uncompromised culinary security.

Joining forces with GFSI, these new members are dedicated to fostering collaboration between retailers and manufacturers, paving the way for an era of openness and transparency with key stakeholders. Their mission? To ensure safe, wholesome food for people all across the globe.

Let's meet the innovative minds driving this transformative change:

Deann Akins-Lewenthal, Senior Director Global Food Safety, Mondelez International
A trailblazer in the field, Deann brings her wealth of expertise to the Steering Committee. With her strategic vision, she will revolutionize global food safety standards and champion uncompromising quality.

Cindy Jenks, Head of Technical Division, Pick n Pay
An esteemed authority in the industry, Cindy's technical prowess is unmatched. As part of the Committee, she will forge new alliances, working tirelessly to ensure the highest level of safety throughout the entire food supply chain.

Mary Weaver, Chief Food Safety and Quality Assurance Officer, YUM! Brands
A visionary leader in the realm of food safety, Mary joins the Committee with her unwavering commitment to excellence. She will spearhead groundbreaking initiatives, guaranteeing that food from YUM! Brands and beyond reaches consumers with absolute confidence.

Together, this formidable trio will steer the Coalition towards unparalleled success. Prepare to witness a revolution in food safety as they chart a course towards a brighter, safer future for people everywhere.

GFSI's Steering Committee: Where visionary minds shape the world of food safety.

"I am excited to be joining a committee driven by the food industry's senior food safety leaders, and supported by Co-Sponsors Dirk van de Put and Pieter Boone and GFSI Co-Chairs Howard Popoola and Mark Fryling," said Deann Akins-Lewenthal, Senior Director Global Food Safety, Mondelez International.

"It is a great privilege to be joining a group of industry leaders, co-sponsored by Pick n Pay CEO Pieter Boone. I look forward to the collaborative work ahead in addressing the challenges we face today to positively impact the future of food safety," said Cindy Jenks, Head of Technical Division, Pick n Pay.

"Food safety is crucial in the food service industry, and I'm delighted at the opportunity to play my part in ensuring that safe food becomes more accessible globally," said Mary Weaver, Chief Food Safety and Quality Assurance Officer, YUM! Brand.

Unlock the Power of Collaboration: Join the Elite GFSI Steering Committee!

The GFSI Steering Committee stands tall as a distinguished assembly of seasoned food safety leaders hailing from the world's foremost global food and drink manufacturers and retailers. As esteemed members of The Consumer Goods Forum, they unite to shape the future of food safety, setting the gold standard for the industry.

Embracing the spirit of progress and inclusivity, the Steering Committee proudly announces its doors open to new applications, twice a year, in accordance with the revered GFSI Governance Rules. Eligible retail and manufacturer members of the GFSI Coalition of Action on food safety are encouraged to step forward and be part of this influential alliance.

When you become a member of the Steering Committee, you commit to championing GFSI's three strategic priorities. Together, we will:

Harmonize and Benchmark Food Safety Certification Programs:
Break down barriers and establish a unified framework of excellence. With your expertise, we'll drive industry-wide collaboration, ensuring consistency and raising the bar for food safety certifications across the globe.

Foster Food Safety Capability Building:
Ignite a transformative movement of knowledge and skill enhancement. By sharing best practices and empowering our members, we'll equip the food industry with the tools needed to safeguard the well-being of consumers everywhere.

Cultivate Public-Private Partnerships:
Forge powerful alliances that transcend boundaries. Through collaboration with governments, NGOs, and other key stakeholders, we'll forge an unbreakable front against food safety challenges, fostering a resilient and secure food system.

Join forces with the brightest minds in food safety, and let your voice be heard on the global stage. The GFSI Steering Committee awaits your application, ready to embark on a journey that will shape the future of our industry. Together, we will revolutionize the world of food safety.

"We are truly delighted to welcome new members from some of the world's leading retail, service restaurants and manufacturers who share invested interest and commitment to supporting GFSI key strategic priorities and advancing the state of food safety globally in such critical times. We look forward to leaning on their expertise and a continued collaboration throughout the rest of 2023 and beyond," added GFSI Director Erica Sheward.