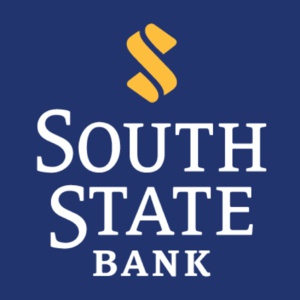 Dailycsr.com – 09 October 2015 – An announcement was made the South State Bank in order to inform that a relief fund titled "South State Bank Emergency Relief Fund" has been launched which will donate a sum of "$100,000" as "financial support" to the flood stricken communities that are being served by them.
In Robert R. Hill, Jr, the C.E.O of the company's words:
"This disaster is in our backyard and has touched many of our employees, customers, neighbors and friends. It is our hope that this financial contribution can provide some immediate support to those in need within the local communities we serve. Our thoughts continue to be with those who have been impacted and we are committed to being a partner with our customers and communities as the rebuilding process begins."
The "Central Carolina Community Foundation" will be operating the South State Bank Emergency Relief Fund, whereby efforts are made so that the entire donation amount will go to support the flood victims.
Moreover, besides the capital contribution sum other organizations and individuals will also be able to donate "in support of the impacted communities" that are being served the South State Bank.
There are a number of "nonprofit organizations" who are local to this sector and have come in front to provide a donation to the flood victims. The places covered under the said service include:
"Bamberg, Berkeley, Charleston, Colleton, Darlington, Dorchester, Florence, Georgetown, Horry, Jasper, Lexington, Orangeburg, Newberry, Richland, and Sumter counties in South Carolina; and Brunswick, New Hanover and Pender counties in North Carolina".
One can assist in the said endeavor or make a monetary donation, for the details of which can be found at:
www.SouthStateBank.com/EmergencyRelief
Talking about the Central Carolina Community Foundation, BusinessWire informs that it is "a nonprofit organization" which serves in eleven different counties that are situated in the region of Midlands. The kind of help extended by the organization involves "distributing grants and scholarships and linking the resources of donors, nonprofits and area leaders to communities in need". Further information about the foundation can be availed at:
www.yourfoundation.org
One can even get in touch with them over the phone, for which please contact at:
803-254-5601
On the other hand, South State Corporation is among the "largest bank holding company". The head-quarter of the group is situated in South Carolina. It was founded in the year of 1933, since then the "South State Bank", being the first subsidiary of the company:
"…has been serving the financial needs of its local communities in 24 South Carolina counties, 13 Georgia counties and 4 North Carolina counties for over 80 years. The bank also operates Minis & Co., Inc. and First Southeast 401K Fiduciaries, Inc., both registered investment advisors; and First Southeast Investor Services, Inc., a limited purpose broker-dealer. South State Corporation has assets of approximately $8.6 billion and its stock is traded under the symbol SSB on the NASDAQ Global Select Market.
References:
www.businesswire.com