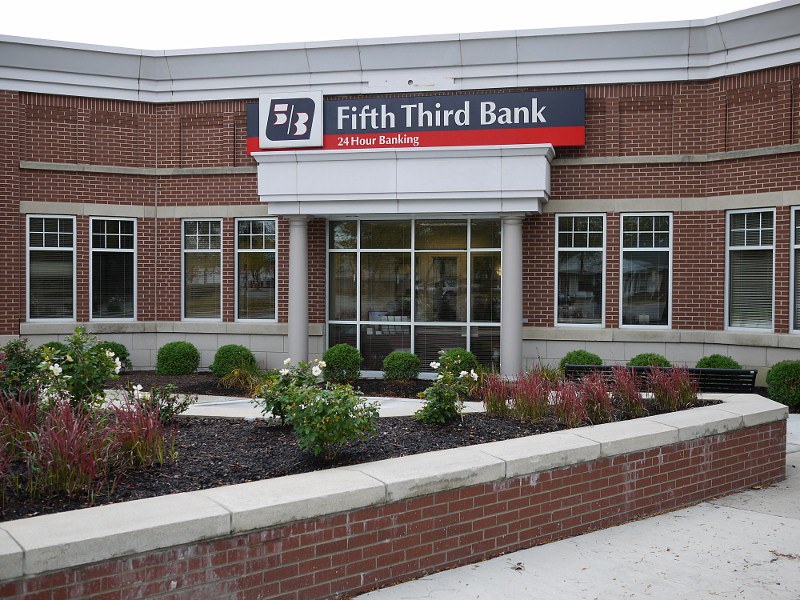 Fifth Third Bank, National Association, a recognized leader in environmental sustainability, announced today that solar panel installations have been completed at five of its financial centers in Florida.

This is the first time Fifth Third has installed solar panels on its own properties.

Fifth Third's commitment to sustainability is bolstered by the installations, which reduce the company's environmental footprint and location-based greenhouse gas emissions. Since the opening of an 80-megawatt solar facility in North Carolina in 2019, the bank has already met its 2017 goal of purchasing 100% renewable power through a long-term virtual purchase agreement.

SEM Power, a veteran-owned company based in Tampa, Florida, oversaw the installations. The five sites are expected to generate more than 200,000 kilowatt hours of renewable energy per year (more than 80% of annual electric needs at some sites).
The Lely Financial Center in Naples, Fla.
The University and Tuttle Financial Center in Sarasota, Fla.

Englewood Financial Center is located in Englewood, Florida.

Estero Financial Center in Estero, Fla.

Stickney Point Financial Center in Sarasota, Fla.
"These solar installations will grow the amount of renewable power on the Florida power grid and take another step in our climate journey," said Jeremy Faust, director of operational sustainability at Fifth Third Bank.

"We are grateful for the collaboration with SEM Power and to be able to make this sustainable enhancement to five of our Florida locations on behalf of the people we serve in the Sunshine State and beyond."

"SEM Power is proud and honored to provide solar power for Fifth Third Bank on its branches in Florida," said Scott McIntyre, Commercial division senior vice president, SEM Power. "We salute the Bank for its commitment to continually lower its carbon footprint and increase its use of renewable power."

Fifth Third, a pioneer in environmental sustainability, has set a $100 billion environmental and social finance target as well as ambitious operational sustainability goals for 2030. The Bank is a national market leader in sustainable home improvement products and services for consumers through Dividend Finance.