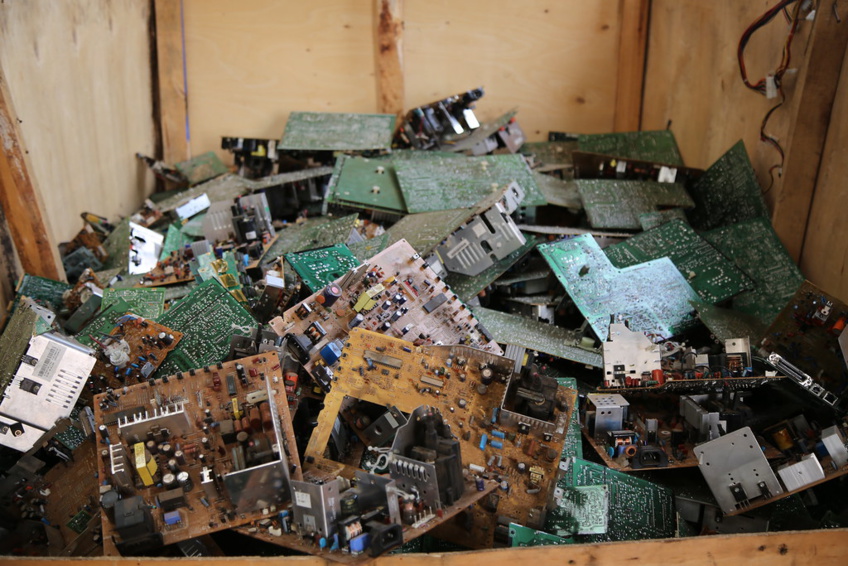 On October 6, Fifth Third Bank, a nationally recognized leader in environmental sustainability, hosted two electronic waste recycling events for its employees. The events took place at the Madisonville Operations Center in Cincinnati and the Corporate Service Center in Grand Rapids, Michigan.

"We are proud to offer our employees the opportunity to safely recycle their unused electronic materials and devices," said Jeremy Faust, director of operational sustainability at Fifth Third Bank.

"Our employees care about our environment and appreciate that we host these events to facilitate a place to conveniently drop off their old computers, tablets and phones and keep them out of the landfill."

Bank volunteers assisted in unloading and sorting dropped-off items, which included unwanted paint and paper for reuse and/or recycling, in collaboration with Cobalt Recycling in Madisonville and Comprenew in Grand Rapids. More than 6,300 pounds of electronics were collected for recycling in Madisonville alone.

Michelle Cates, Julie Fite, and Jeremy Faust from Fifth Third's Enterprise Workplace Services group volunteered at the eWaste Take Back event in Madisonville, from left to right.