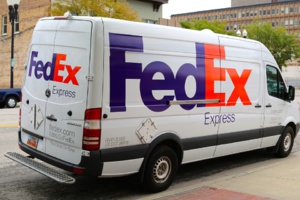 Dailycsr.com – 07 March 2020 – FedExCorp has made a commitment of providing transport and logistics to "humanitarian relief agencies" to help them fight the outbreak of coronavirus. As a result, FedEx Express is delivering over two hundred thousand "surgical masks and personal protective equipment" like gloves and gowns to Guangzhou, China.
Moreover, FedEx is also working with China Post which will provide aid to "Wuhan Union Hospital" from Guangzhou. While, the President as well as the Chief Executive Officer of Direct Relief, Thomas Tighe stated expressing his gratitude:
"Direct Relief is deeply thankful to FedEx for enabling this rapid response to fulfill a very specific order that the medical staff in Wuhan's largest hospital selected from our current stockpile. In rapidly unfolding situations such as this, it's obviously important to move fast but with precision and proper coordination with all the relevant authorities – which FedEx's extraordinary team has made possible."
"Delivering for Good" is an initiative of FedEx Cares which has collaborated the entire effort. FedEx brings its expertise in logistics and shipping for connecting "organizations, communities and individuals" who can offer required resources through "charitable shipping and cash donations". While the President as well as the C.O.O of FedEx Corporation, Raj Subramaniam said:
"FedEx is proud to mobilize its global network to deliver aid, comfort and care to people suffering in the wake of this unprecedented health emergency. We will continue to work closely with humanitarian and disaster relief organizations to provide support and deliver supplies, doing what we do best to help those who need it most."
Additionally, Guangzhou Baiyun Airport Customs is also closely associated with FedEx for ensuring swift delivery of the relief items to Wuhan. This fiscal year, which started from June 1, 2019, FedEx has so far donated "$6 million in cash and in-kind assistance to support humanitarian organizations", informs the company through a press release. These relief work have supported various crises like "the wildfires in Australia, the Taal volcano eruption in the Philippines, Hurricane Dorian in the Bahamas and the earthquake in Puerto Rico".
To avail further information about the company's initiative "Delivering for Good", kindly click on the link provided below:
https://fedexcares.com/about-fedex-cares/delivering-for-good
References:
3blmedia.com