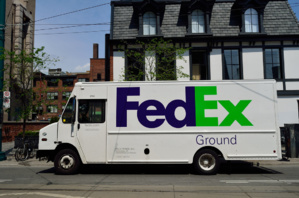 Dailycsr.com – 28 November 2019 - FedEx Corporation has a global portfolio of providing "transportation, e-commerce and business services" to its customers. The company's annual revenue amounts to nearly "$70 billion" while under its "respected FedEx brand", it provides "integrated business solutions" through operating companies that compete collectively and manage in collaboration.
FedEx has managed to be consistent at securing a spot amid the "most admired and trusted employers" across the globe as it nurtures safety cultures among its over "450,000" employee strength and fosters "highest ethical and professional standards" to cater to the "needs of their customers and communities".
Similarly, seventy five women from FedEx Ground took part in the "20th annual Linkage Women in Leadership Institute". The event provided a platform for bringing together more than "1,100 mid-career women" who joined the "week long event in Phoenix".
The
Linkage's Women in Leadership Institute
provides an "immersive learning experience" over a period of four days. It has been designed to prepare women leaders to come up with "actionable strategies" for overcoming the difficulties often faced by women in their workplace. The learning programme is an "innovative" experience which aims to hasten the "advancement and maximize the potential of women leaders".
For further information about FedEx, kindly visit the link provided below:
https://about.van.fedex.com/
References:
3blmedia.com