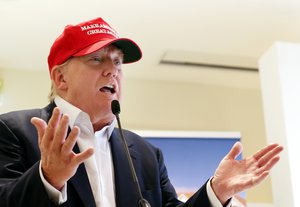 Fasha Mahjoor the CEO of Phenomenex and Neoteryx will be doing in what could be called in layman parlance as 'spidermaning', he will be rappelling/abseiling down three iconic skyscrapers of London, so as to raise money for the
The Outward Bound Trust
.
To the uninitiated, Phenomenex is a global leader in separation science technologies while Neoteryx is a world leader in novel analytical chemistry solutions. Mahjoor will be abseiling/rapping down from 1,916 feet so as to raise funds for the underserved youth who can one day realize their potential through outdoor adventure.
A small group of charitable daredevils along with will descend from London;s prominent skyscrapers known as The Cheesegrater, The Gherkin and The Walkie-Talkie during the
City Three Peaks Challenge
. Through these activities, Mahjoor plans on raising a minimum of £156,000 / £100,000 / €141,000 per building. He also has personally donated 1/3 of his goal amount to kick fundraising momentum into high gear.
"Everyone tells me I've gone off the deep end…and they're probably right. But as I look down from the top, I'll think of two things 1) the good cause that has brought me here and 2) please let me make it to the bottom, but not at 275 mph! But truly, it is so important to me to support this wonderful organization that helps so many underprivileged youth, giving them hope, confidence, and a road map to a bright future. Surely it can't get better than that," says Mahjoor with a smile.
In order to support this event or if you are one of Mahjoor's many fans do not forget to visit
www.mahjoor4charity.com
. The donationas received will help the underserved young to attend Outward Bound Trust programs.
Fasha Mahjoor is an architect, businessman, philanthropist, visionary, and founder and CEO of the Phenomenex and Neoteryx.
About The Outward Bound Trust
The Outward Bound Trust
is an educational charity that uses outdoors activities to encourage and motivate help the young to believe and develop themselves. Thanks to the generosity of its donors, The Outward Bound Trust is able to defray the cost of running adventurous and challenging outdoor learning programs to the youth. Thanks to its many initiatives, the participants become more confident, more effective and more capable at school, college and in the workplace.
About Phenomenex
Phenomenex
is a world leader committed to developing novel methods in analytical chemistry solutions that solve the purification and separation challenges of researchers in governmental, academic, industrial, and clinical laboratories. Right from drug discovery and pharmaceutical development to disease diagnosis, food safety, and environmental analysis, Phenomenex chromatography solutions accelerate science and help researchers improve global health and well-being.
About Neoteryx
Neoteryx
, is a spin-off of Phenomenex which focuses on delivering novel, cost-effective micro-sampling solutions to its customers. This includes products that provide less invasive, simpler options for collecting biological samples as well as serves to guide and support the implementation of micro-sampling workflows from collection through analysis.
Neoteryx's customers do their work across the biological spectrum, working to advance pharmaceutical development, personalized medicine, biotechnology research, and clinical diagnostics.
Source(s):
Businesswire.com