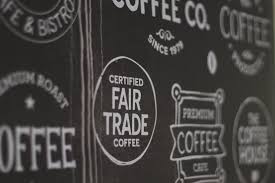 Dailycsr.com – 05 August 2019 – In North America, Fair Trade USA is the foremost "third-party certifier" of "fair trade products". It has made an announcement of successfully concluding its "first-ever Capital Campaign", wherein it has managed to raise "$25 million" for launching "new fair trade products" besides reaching out to "new producer communities" and channelizing "millions of dollars" as "cumulative additional income" for fishermen, farmers and workers.

Here is a list, as mentioned by Fair Trade USA, enumerating the funding details of the Capital Campaign:
"Support small-scale family farmers in the fair trade movement so they can tap into vital markets and training opportunities while improving productivity. Additionally, Capital Campaign funding enabled Fair Trade USA to certify the first fair trade coconuts from small-scale farmers in the Philippines.
"Bring justice to farmworkers both in the United States and abroad, so they can build a future free of abuse and poverty. Fair Trade USA has trained more than 75,000 farmworkers in human rights, workplace safety and community development.
"Put fair trade in the factory to empower workers, such as those in the garment industry, with safe conditions and a voice in the workplace. Since 2013, the program has grown to include 52 certified factories in 13 countries, protecting and empowering over 80,000 workers through partnerships with Athleta, J.Crew, Patagonia, prAna, West Elm, and more.
"Sustain fishing communities by improving the lives of fishers and aquaculture workers through the world's first fair trade fish certification. Fair Trade Certified™ Alaska salmon, Mexican shrimp, New England scallops, and Maldivian tuna are already available to consumers in the United States and Europe.
"Strengthen the fair trade model to drive growth and impact and catalyze change around the world. Fair Trade USA is actively investing in new technology to transform its business, developing a world-class monitoring and evaluation system, reducing cost and complexity in its certification standards, and continuing to build consumer demand for Fair Trade Certified products.
"Identify new opportunities for impact to dramatically expand the scale and reach of the proven fair trade model in new sectors. Looking to the future, there are new opportunities for investment that will ensure continued growth and relevancy. The most prominent example is a partnership that Fair Trade USA recently launched with Chobani to explore the potential to apply fair trade standards to the dairy industry. Such programs will require continued philanthropic support from the public".
In the words of the chief executive officer as well as the founder of Fair Trade USA, Paul Rice:
"Thanks to the generous philanthropic support we've received for our Capital Campaign from donors big and small, we have been able to make critical investments in people, product and technology. We can confidently say that the future is brighter for millions of producers worldwide, but it feels like we are just getting started."
"Fair Trade USA aims to certify millions more farms, factories and fisheries, partner with more companies, build broad consumer demand, and change more lives. To realize this ambitious goal, the non-profit will continue to innovate, iterate and invest where it matters to make the model even more impactful for everyone — producers, brands, retailers, and consumers."
"Bob and Christine Stiller", were the largest contributors to the campaign, as Green Mountain Coffee's co-founder, Bob Stiller added:
"To me fair trade has always meant better coffee for a better world, and I knew it had great potential to grow into something bigger with much more significant reach and impact. Structuring our donation as a matching grant was a challenge not only to the organization, but also to other donors and investors out there looking for a tangible way to shift sustainable trade from niche to norm."
You can view a detailed report that talks about the campaign's results by clicking on the link given below:
https://fairtradecertified.box.com/s/3erz7do0nkinzrqbbvur9zw82663el59
References:
3blmedia.com