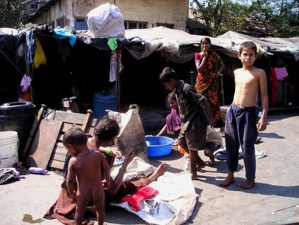 Dailycsr.com – 31 January 2017 – On the 15
th
of February 2017, FSG will be celebrating the new report launch. The said report goes under the name of
Informal Housing, Inadequate Property Rights
, whereby its launch will incorporate a "panel discussion" that will highlight main results obtained from the research.
It is a comprehensive review that sounds the depths of "property rights" throughout the "informal housing settlements" of India that takes into account even "unauthorized housing" and slums of the country. Here is the list of the panel, as mentioned by the Ethical Performance:
Mr. Arun Kumar Misra, IAS, Ex-Secretary, Ministry of Housing and Urban Poverty Alleviation, Government of India
Mr. Gautam Bhan, Indian Institute of Human Settlements
Ms. Veena Mankar, Swadhaar Finserve
Ms. Shreya Deb, Omidyar Network
Mr. Vikram Jain, FSG
The event will take place on the 15
th
of February 2017 from "6.00–8.00pm" at "Nehru Centre, Mumbai", the door will be open at "5.30pm", while the event will be followed up by "snacks and networking". Kindly contact
here
for joining the event.
Informing about the report, Ethical Performance stated:
"Informal Housing, Inadequate Property Rights examines the different types of informal housing in India and how property rights differ across these groups. Each segment presents its own challenges and potential solutions".
Moreover, during the research, over seven hundred residents were interviewed for "informal housing" across hundred and twenty settlement, while fifty six experts on "urban planning, social enterprises, financial services, NGOs, government, and philanthropic organizations" also shared their insights. Additionally, the review also provides a review of forty other reports. Furthermore, Ethical Performance informed:
"In-depth analysis centered around 40 settlements in 4 cities (Delhi, Pune, Hyderabad, and Cuttack). 21 experts provided feedback on the final research".
For availing the report, kindle click
here
.
References:
ethicalperformance.com