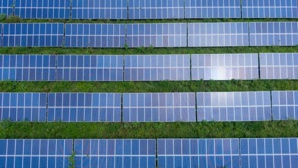 Dailycsr.com – 31 December 2020 – Schneider Electric informed that companies that are based out of Asia are apparently following a path towards sustainable future, whereby taking the right direction to address "energy consumption" related concerns. However, there are "miles to go" before arriving at the destination.
In fact, talking about the same, Tommy Leong wrote:
"A survey of large companies with at least $250m in annual revenue by Schneider Electric found that 34 percent of energy professionals were less than confident that their current corporate sustainability goals would be effective in helping their organisation while and 14 per cent were not at all confident".
For furthermore information, kindly click on the link given below:
https://www.businesstimes.com.sg/asean-business/there-are-no-short-cuts-to-a-low-carbon-future
References:
3blmedia.com