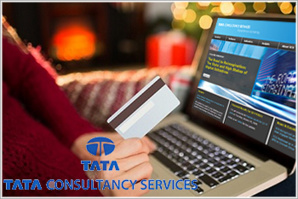 Dailycsr.com – 29 January 2016 – The leading IT service of the world, the Tata Consultancy Service, made an announcement to inform that it received the rating for being a "leader and star performer" in the relationship of large ITO payers. The said recognition to TCS was awarded by Everest Group which is among the leading "advisory and research" firms.
Everest Group broke this news in one of its report titled "Healthcare Payer ITO Peak Matrix 2015". According to Everest Group the TCS has followed a "customer centric strategy focused" on the national as well as regional level health plans and made a place for itself among the "'leaders' quadrant". It was no less that a leaping step ahead for the company of TCS.
Twenty of Everest Group's service providers' relationships were scrutinised on the basis of their performance, knowledge, ability and experience and who were payers of ITO relationships. The analysis took place with the help of PEAK Matrix that assesses "the absolute market success and overall capability of service providers". The said results are then sorted into three different groups as per their "market success and delivery capability". Likewise, the market success of TCS along with its "strong technology capability" that holds first the "proprietary solutions in the payer space" led to earn the leading position.
In the words of the Vice President at Everest Group, Jimit Arora:
"The technology demand profile for Healthcare Payers is undergoing a radical change driven by regulation, consumerization, and disruptive digital innovation. TCS' investments in creating a portfolio of offerings relevant to this complex demand scenario enabled its robust growth and market share expansion. That coupled with its above-average market growth, domain investments, and recent market success contributed to TCS' leader and star performer designation on the 2015 Everest Group Payer ITO PEAK Matrix."
While, the "insurance and healthcare" president at TCS, Suresh Muthuswami added:
"Moving into the Leaders quadrant and being rated a star performer by Everest Group is a true testament to the value we bring to our customers. It is a powerful endorsement of TCS' commitment to customers and our unique ability to develop and deliver innovative solutions that address Healthcare industry challenges in this time of great change."
References:
http://www.northamerica.tata.com/