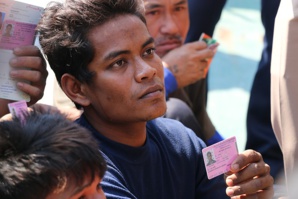 Dailycsr.com – 20 May 2016 – Evacusafe UK again presents another opportunity first for the U.K. consumers. The manufacturer of "innovative evacuation equipment" is all set to offer "a free online training course" which two people can attend.
The same will be valid after "every purchase" and it will be applicable "across its range of evacuation chairs, transit chairs and rescue mattresses".
According to the Director at Evacusafe, the free training will boost the confident of the people who are "potential operators" of any "evacuation equipment", as this is the team Evacusafe's "biggest concern".
Moreover, Gill adds:
"Our eLearning courses provide the basic knowledge in how to use the equipment correctly, ensuring everyone's safety during an evacuation.
"In addition, for organisations wanting a 'hands-on' practical element, they can take advantage of our discounted onsite courses if booked within 28 days of invoice."
References:
http://www.healthandsafetyatwork.com/