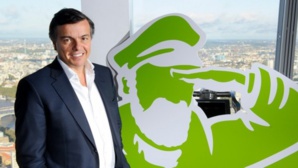 Dailycsr.com – 22 October 2015 – Starting a new trend in Europe, the giants of the food industries have come together to "fight against" the wastage of food. The leading figures of food industry include:
"Ardo, McCain, PepsiCo, SCA, Sodexo, Unilever Food Solutions and WWF".
The said approach taken by the experts of the above mentioned food companies looks forward to create "a value chain wide" system wherein the food supply will be followed from the field till the plate. Likewise, the "food services sector" of Europe will be under scrutiny.
According to various studies, at every step of food manufacturing process involved in the industry, there is some amount of wastage. Keeping this information in mind, under the "International Food Waste Coalition", there is a growing urge of adapting to a "global strategy" in order to responsibly "fight against food waste".
Moreover, the coalition has already started working on a pilot project in this line, which involves various schools from different European countries belonging to the European Union or EU in short. The project has been aimed to identify the exact breeches in the food supply chain whereby the wastage take place at "different steps of the chain".
Furthermore, the initiative is also working towards arriving at "efficient solutions" to plug such gaps so as to complete a full proof chain at the end of which "students and teachers" involved in it will become more aware towards the issue.
In fact, there is yet another objective of the coalition in carrying out the project, whereby it will also "consider" the legislation which either "assists or impedes" the movement of fighting against the wastage of food. To cite an appropriate example of the situation given by ethicalperformance forum would the current EU standing wherein the legislative does not have any "uniform law" in the region "which allows transfer of liability between the donors and the recipients of food donations".
PepsiCo's European sectors' Senior Director of Environmental Sustainability, Martyn Seal commented:
"Effective collaboration amongst all stakeholders is essential for delivering a sustainable reduction in food waste across the total supply chain. Thanks to this important coalition, key companies are coming together to harness collective knowledge, utilise existing best practices and create engaging communication materials that will drive real action in reducing waste from 'farm to fork'".
References:
www.ethicalperformance.com