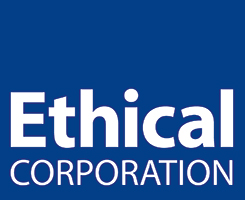 Dailycsr.com – 29 May 2019 – The need for "greater transparency" on the issues concerning human rights is gaining more attention of various "key stakeholder groups". As a result, the Ethical Corporation has come out with its new "management briefing" which looks into the increasing "reputational, legal and brand risks" along with "some of the companies" that are pioneering in the reporting on Human Rights.
It is also to notice that non-financial issues such as human rights do not come into the lime light of a company's agenda. Nevertheless, the field of human rights happens to be a "vitally important" issue for corporate world. The same can be backed up by examples which include the "recent $5bn lawsuit filed against BHP Billiton related" as well as the Mariana dam collapse in a Brazilian mine which took place back in the year of 2015.
Moreover, there are other examples like the "use of forced labour in Uzbek cotton fields" along with the investors' campaign "against gun manufacturers" which followed the incident of "school shootings in the US". Here is the list of sectors that particularly need to pay attention to "human rights issues": "food and beverages, apparel, ICT, extractives, construction, hotels and tourism, pharmaceuticals and automotive".
While, Ethical Corporation also informed:
"The newly published briefing features insights from the likes of; Shift, Accountancy Europe, ABN AMRO, APG Asset Management, CHRB and JLL".
The management briefing is ten pages long. You can avail your complimentary copy of the same by clicking on the link provided below:
https://eloqua.ethicalcorp.com/LP=24318?extsource=reportalert
References:
3blmedia.com