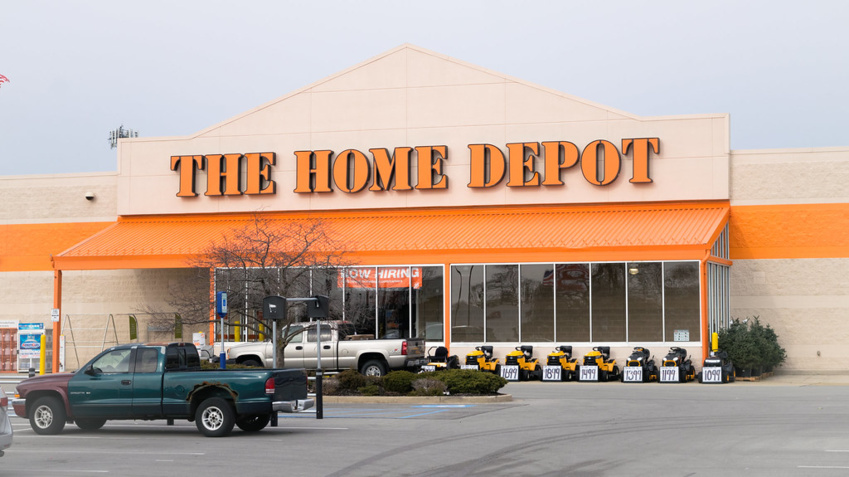 At The Home Depot, we understand that the most sustainable tool isn't always the one on the shelf; it's often the one that is rented, serviced, and shared. Tony English is one person who understands the significance of tool rental. Tony has joined Eco Actions as the Senior Director of Merchandising for Home Depot Rental to explain why tool rental is a more environmentally friendly option.

What should someone who has never rented tools from The Home Depot know?
To begin, it is critical to understand that we rent everything from power tools to trucks. Our rental program includes over 420,000 tools, including indoor and outdoor tools, heavy equipment, and power tools. We take pride in having tools in stock, so customers don't have to worry about showing up and being unable to rent the tool they want.

To rent a tool, however, you really only need to know what you want to achieve. We rent such a wide range of tools that we have something for almost any project. One of our goals is to connect people with the right tools for their project or need. The tool rental associates at Home Depot are extremely knowledgeable. They are essentially project managers. So, for example, we rent six different tillers, each with a different set of capabilities. When gardeners come in to rent a tiller, the rental associate's job is to ask about soil type, project area, and time frame to send them home with the best tiller for their project.

What makes tool rental such an appealing option for both professionals and do-it-yourselfers?
For most customers, the most immediate benefit of tool rental is both financial and practical. Rental rates are typically 5-10% of the cost of purchasing the same tools. If you consider the return on investment, you must use a tool several times to recoup the purchase price. With a rental tool, you only pay for the time you use it.

Renting is not only less expensive; the tools we rent at The Home Depot are also of high quality. In each category, we purchase the most dependable tools from the best brands. This means that renters will have access to more powerful and feature-rich tools. In many cases, they can rent a more powerful tool than they would otherwise be able to afford. This, in turn, improves their project experience and outcomes.

Tool rental is an excellent option for tools that are only used on occasion, such as tillers. It also makes sense for tools that homeowners would rather not own, maintain, or store, such as pressure washers. Tool rental also makes sense for expensive tools, which is why so many professionals use Home Depot Rental as their toolbox.

Consider the plumbers. Plumbers require drain cameras on occasion. The product we rent is worth more than $6,000 but costs about $250 per day to rent. When you consider that many contractors may not have the cash flow to make large purchases like these, renting allows them to service their customers for a job that they otherwise would not be able to complete and embed the rental cost in their estimate.

What makes tool rental a good environmental choice?
Looking at the big picture from a sustainability standpoint, renting tools eliminates excess. It is a set of tools for sharing. We are satisfying hundreds of customers with a single tool while optimizing its value and utilization. As a result, fewer products are owned, stored, maintained, and discarded.

For example, we rent one particular tiller, a Honda mid tine tiller. It's ideal for medium-sized vegetable gardens. Most people only require this type of tool once a year, between April and early June. Assume you buy one for your garden. You will be responsible for the entire cost of the tiller, including storage and maintenance. If you only use it once a year, you'll have to empty the fuel tank at the end of the season, which many people overlook. If you keep that tiller for ten years, you may only use it 10 to 20 times.

Compare that to a rental tiller, which we will rent out approximately 25 times per season and keep for five years. That's 125 applications for a single tool. Then, when it begins to look a little worn but still functions properly, we will sell it to an eager DIYer who will most likely use it for another 15 years. Consider the 125 uses we get out of a single tool in comparison to the raw materials and carbon footprint required to manufacture the same number of tools if each of our rental customers bought their own tiller.

When it comes to environmental benefits, we must consider the tool's life cycle. To keep our rented tools in top condition, we perform regular maintenance on them at The Home Depot. And we're meeting the needs of hundreds of customers with that single tool within its lifetime. Individual ownership increases the likelihood of tools being discarded prematurely because the product was ill-suited for the task, the tool was not properly maintained, or the tool was simply no longer required.

We do not dispose of our rental tools when their rental period expires. They are frequently in good condition because they have been well-maintained. They simply appear used, so we sell them to customers, both professionals and do-it-yourselfers.

Keep up with the most recent Home Depot news! Subscribe to our bi-weekly news update to receive the top Built from Scratch stories in your inbox.