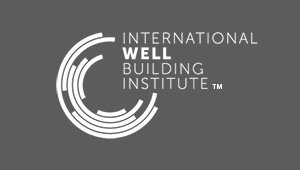 Dailycsr.com – 25 February 2017 – According to a "new guidance document" that takes into consideration the rating systems of "Green Star and WELL Building Standard™" will be providing support for building owners who want to increase their assets' sustainability along with promoting "health and wellbeing" of the other inmates of the buildings.
In the year of 2016 the "Green Building Council of Australia (GBCA) and the International WELL Building Institute™" revealed about a "new partnership" between them, through which a collaborative effort is made in order to push for "health and wellbeing" especially in the Australian communities of "design, construction and operations of buildings" and "fitouts".
The "Green Star and WELL Building Standard" can be applied in the buildings that seek for a "dual rating" or through "fitouts" maps out the "Green Star credits and criteria", whereby these information could be used for conducting an assessment in line with the "WELL Building Standard". In the words of the Market Transformation's head at GBCA, Jorge Chapa:
"As owners and investors increasingly look to third-party certification to demonstrate transparency, accountability and a commitment to best practice, we must ensure certification is an easy and cost-effective process".
"By working together to map out the synergies within the two rating tools, project teams can avoid duplication of effort, and achieve both Green Star and WELL ratings faster, and cheaper. Building owners don't have to choose between health and sustainability – both are more easily achieved as a result of this work."
While, the Chief Executive Officer as well as the Chairman of IWBI, Rick Fedrizzi, added:
"By every measure, Australia has long been a global sustainability leader, so it's no surprise that its real estate community has been at the forefront of efforts to use buildings to more intentionally advance the health and well-being of the people who spend so much time in them. By taking advantage of the natural synergies between Green Star and WELL, we can have rapid and significant impact on both planetary and public health. We're proud to work alongside GBCA to advance our shared mission."
Whether new buildings or new fitouts, both can avail specific guidance in the documents which are "being rated under Green Star – Design & As Built or Green Star – Interiors". Moreover, the future edition will also give specific guidance for buildings that want "Green Star – Performance ratings". In a concluding note, Mr Chapa, said:
"This new guidance will provide industry with extra support to deliver buildings that are efficient, productive and healthy for the environment, and for people too".
For downloading the documents, kindly visit:
www.gbca.org.au
or
www.wellcertified.com
References:
ethicalperformance.com