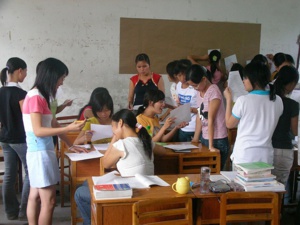 Dailycsr.com – 16 June 2016 – The "Ingersoll Rand Compression Technologies and Services" has a manufacturing site in the Czech Republic's Unicov area. The same also houses a team of Glocal, the word is derived by merging two words "global" and "local", which has a "multi-year vision", whereby it wishes to establish a communication with the "local youth" so as to encourage the students to pursue "science, technology, engineering and mathematics (STEM) careers".
In its first project, the team took up a community project and renovated a "playground and city park". In the words of the site's Glocal champion, Pavlina Samankova:
"Cleaning up the playground and improving the safety and condition of the equipment was a great first step in building a relationship with our community. Our team looks forward to more partnerships, increasing access to educational opportunities for our youth and developing a mentoring program."
In order to avail more information about "Ingersoll Rand's commitment" towards its local communities and other initiatives of STEM, visit:
http://bit.ly/IR-AnRpt
According to Ethicalperformance:
"Ingersoll Rand (NYSE:IR) advances the quality of life by creating comfortable, sustainable and efficient environments. Our people and our family of brands — including Club Car®, Ingersoll Rand®, Thermo King® and Trane® — work together to enhance the quality and comfort of air in homes and buildings; transport and protect food and perishables; and increase industrial productivity and efficiency. We are a $13 billion global business committed to a world of sustainable progress and enduring results".
For further information go to:
www.ingersollrand.com
References:
ethicalperformance.com