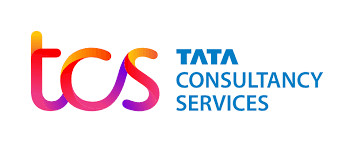 Children flourish when they are nurtured and given opportunities to thrive. This understanding was at the core of the group's founding, which eventually became the Boys and Girls Clubs of America (BGCA) in 1860. Recognizing that many kids were wandering the streets, often engaging in troublesome activities, they established clubs to provide better alternatives. Their focus was on capturing the interests of these children, improving their behavior, and raising their self-expectations.

Today, both BGCA and its sister organization, BGC of Canada, have grown significantly, with over 4,500 clubs combined, reaching millions of children through local service locations and proactive community outreach. Their mission is to create safe environments where young individuals can fully realize their potential.

In their pursuit of this goal, BGCA and BGC of Canada employ a diverse range of approaches to help children succeed. Beyond providing encouragement and emotional support, these Clubs offer trained staff for effective mentoring programs, assistance with schoolwork and tutoring, and engaging students with innovative programs and growth opportunities.

One valuable partnership they have is with Tata Consultancy Services (TCS). Together, they organized the Go Innovate Together (goIT) event, TCS' signature digital innovation and career-readiness program, at the Boys and Girls Club of Dundee Township, Illinois. During this event, a group of 18 students collaborated to design prototype apps aimed at solving community issues. Throughout the program, the students gained valuable skills in block-based coding and learned the importance of collaboration for success in life and work.

Student Adriano T. expressed his appreciation for the experience, stating that he learned how to work effectively in a group and was pleasantly surprised by his ability to create an app. The event fostered a supportive environment among the students, with each encouraging and helping one another during the app development process.

As the Boys and Girls Club continues to expand to more locations across Dundee Township, the partnership between TCS and BGCA plans to bring goIT to these new buildings as well. The enthusiasm and success of goIT indicate a promising future filled with innovation and a sense of achievement among all participants.