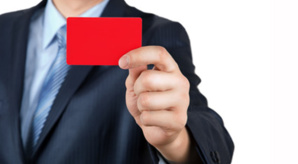 Dailycsr.com – 10 November 2015 – IBE Ethics has conducted shows on 'Work Surveys' whereby revealing that almost fifty percent of employees choose to remain silent above misconduct and do not "'speak up' about their concerns".
Accordingly, the European business sector is "at risk", as warned by IBE Ethics at Work Survey shows". Commenting on the issue, the IBE or the Institute of Business Ethics' director, Philippa Foster Back states:
"Weak speak up arrangements leave companies vulnerable. If boards do not know what is going on, they cannot protect their businesses against crisis"
The survey work of IBE Ethics was initiated in the year of 2005, whereby it is a window through which one can "discover" about the employees thoughts on "the way corporate values are applied in their workplace". The industries covered in this survey spread across France, Italy, Britain, Spain and Germany.
In fact, the results of this study, being the latest publication of the IBE, demonstrate that the "corporate ethics programmes" have now established themselves, while they have also "embedded" themselves in the culture of some of the organisations as it appears to be nearly half of employees" roughly about forty five percent do not wish to voice their opinions about "misconduct".
While, the one who do speak they only say that "they were not satisfied with the outcome". In fact, the said tendency has seemed to double recently. The research director of IBE, Simon Webley comments:
"Just over 60% of those who did speak up say they were dissatisfied with what happened next (compared with 30% in 2012). Why this happens needs addressing if organisations wish employees to have confidence that something will be done if they raise concerns of a potentially serious ethical problem."
References:
www.ethicalperformance.com