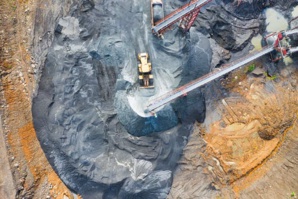 Dailycsr.com – 13 June 2020 – The "Chilean Ministry of Energy and the National Sustainability Agency" recently awarded the "Silver Seal Energy Efficiency Award" to the efforts of El Abra, a company of Freeport-McMRan, towards improving "energy consumption and efficiency in mining operations".
The award was presented in a formal event which took place in January 2020, wherein the ministry honours the private companies for their "high level of commitment to energy efficiency". El Abra's work in "cathode production" particularly were recognised. Moreover, El Abra continues to work to further its "percentage" of renewable energy usage with the goal of turning hundred percent renewable by the year of 2021.
Commitment of El Abra towards environmental stewardship has been accoladed by numerous recognition which include "the 2016 National Environmental Award from the Recyclápolis Foundation". The latter acknowledgement came for taking part in a project which created the "first community hybrid power plant" in Chile.
For further information about Freeport-McMoRan's "meaningful improvements in energy efficiency", kindly visit the link mentioned below:
https://fcx.com/sustainability/environment#climate
Also you can gather more information about the company's "social, economic and environmental efforts" through its "2018 Working Toward Sustainable Development Report", available at the link mentioned below:
https://www.fcx.com/sites/fcx/files/documents/sustainability/wtsd_2018.pdf
References:
3blmedia.com