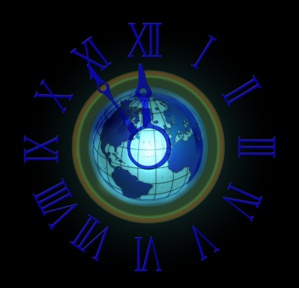 Dailycsr.com – 31 July 2018 – The rate of human beings' exploiting nature seems to "1.7 times faster" in comparison to the planet's ecosystem's regeneration pace. The Global Footprint Network is "an international research organization" which has been pioneering in "Ecological Footprint resource accounting metric", whereby it informs that as on August 1, 2018, humanity's natural resource quota would have be 100% consumed.
Ever since the ecological overshoot by humanity which began in the 70s, this year's D-day on August 1 marks the "earliest". As much as 86% the global population inhabits ecologically deficit countries, although the data received from the "latest national Ecological Footprint" show some "some encouraging signs" on pushing back the "Earth Overshoot Day".
Now more than ever, we need to implement 'bold ideas' for "operating in this constrained reality". However, the leading corporate of the world are "rising to the challenge" as they manage "natural resources differently", adopt more accurate year sticks for measurements and develop products as well as processes that are more efficient.
Moreover, Schneider Electric informed that:
"Global Footprint Network will be hosting a variety of events to mark this day - a video in Time Square New York, a press conference in Berlin, a documentary film in Rio de Janerio and a webinar hosted by Schneider Electric".
The above mentioned webinar will highlight a "new type of business thinking" for ensuring a sustainable growth which weighs "productivity and profitability" equally keeping the planet and people in mind. In fact, it will also present "inspiring examples" for the companies to learn about "concrete strategies" so that they can implement them in their respective operations. The speakers of the webinar are "Mathis Wackernagel, CEO, Global Footprint Network and Xavier Houot, SVP Environment, Safety, & Real Estate, Schneider Electric".
The webinar is titled as "Living with Finite Resources: Strategies for Sustainable Resource Utilization". In order to register for the same, kindly visit:
http://attendee.gotowebinar.com/register/3548569717037650433
References:
3blmedia.com