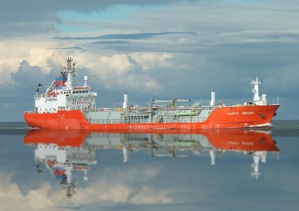 Dailycsr.com – 30 January 2018 – The Schneider Electric leads the way in transforming digital "energy management and automation", whereby the company won the award of "The most efficient ship solution" in "International Green Shipping & Maritime Technology Summit" which was held in Greece's capital Athens from the 28 November 2017 to 29 November 2017.

The solution, thus awarded, is a "EcoStruxure offer" which is equipped with "digital architecture" of Schneider Electric and enables by IoT. The same solution has been organised "around three core layers of technology", namely "Connected Products, Edge Control, Analytics and Services". EcoStruxure is used in "cruise ships and ferries".

As per a list in Ethical Performance, the solution features:
Connected Products: Connected breaker solution
Edge Control: Power Monitoring Expert open software architecture integrated with a third-party SCADA energy management and automation system
Apps, Analytics and Services: EcoStruxure Asset Advisor services that deliver predictive analytics to address issues inside electrical distribution equipment to mitigate the risk of electrical failure and optimise maintenance.

In the words of the Schneider Electric's "Marine Sales & Marketing Manager", René Andersen:
"Maintenance plays a key role in securing ship processes. Twenty-two percent of fires are due to electrical equipment failure, 17% are due to poorly performed services, and 77% can be avoided with regular maintenance. New digital architecture and platform technology like EcoStruxure, now allows ship owners to rely on optimised Condition-Based Maintenance that reduces downtime and repair costs, and optimised maintenance cycles that offer Class Societies compliance at minimised cost."

Schneider Electric is over ninety years of experience in the "marine industry" while its presence is strongly felt in "major shipbuilding countries" that use ships for "naval, merchant marine and offshore markets". As a result, the company's portfolio stands as a provider complete "energy management solutions" that ranges from "electrical distribution, machinery protection and control, to vessel automation systems and electrical secured power, including shore power connection".

At Old Montreal based "new Alexandra Cruise Terminal", Schneider Electric's portfolio adds a recent completion of implementing "shore power connection for the Holland America Cruise Ship Veendam". The said solution would, as per estimation, be eliminating "upwards of 2,800 tonnes of greenhouse gases" on an annual basis.

While, the Ethical Performance added further:
"The International Green Shipping and Technology Summit hosted by Global Industrial Events Summit mainly covers shipping, shipbuilding, and green maritime technology topics to decrease pollution at sea and increase the efficiency of vessels as the EU2020 target. The Summit gathered 200 key marine experts and companies around the globe which have a big influence in the industry".


References:
3blmedia.com