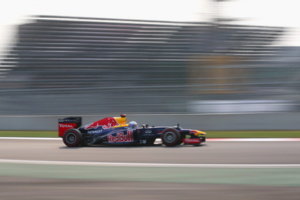 Far from the track, the development potential is just as high as the arrangement right now does not have an authority and stock line which couldn't just commute huge income however would likewise address guarantees that F1 has a maturing demographic. With this sort of guarantee not too far off it is little amaze that CVC needs to stick around.
"The trouble is that they don't want to sell. That's the important thing. They don't need and don't want to sell so I don't know what they are going to do," says Mr. Ecclestone.
Records from CVC proposed that indeed it needed to strip its stake in F1 before the end of July not long from now. The due date is revealed in the reminder for Fund IV which was sent to potential financial specialists in it before it shut on 29 July 2005. It expresses that the term of the trust is 10 years with three one year expansions if assent is given by most of the financial specialists. It creates the impression that this has been given as Mr. Ecclestone says "I think they have got out of the window that they need to sell."
CVC has officially held F1 for far more than common to benefit as much as possible from its money creating influence. The reminder expresses that "CVC typically targets a three to five year investment holding period. CVC has successfully exited portfolio companies by taking them public, selling them to corporate or other institutional buyers and effecting recapitalisations."
Mr. Ecclestone's future is one of the inquiries hanging over the business as he turned 84 last year and has no successor or appointee. As Forbes has reported, his special expertise set makes him indispensable.
In 2012 Mr. Ecclestone verbalized the issue in an interview with Britain's Daily Telegraph daily paper when he said "I wouldn't appoint somebody to do my job because nobody would run the business the way I do. You might as well have asked Frank Sinatra who he would appoint to replace him. Somebody can sing but can they sing like Sinatra? No. Will somebody run the business the way I run it? No. They might run it better but they wouldn't run it the same."
The subject of a successor to Mr. Ecclestone has been a point of discussion in F1 for as far back as 20 years. It revved up again a year ago when it became known that Peter Brabeck-Letmathe, executive of F1 and sustenance monster Nestlé, was in dire conditions. In April Nestlé affirmed that he would experience treatment for a treatable sickness however did not say what it was.
Before the year is over he was still unwell so a F1 executive meeting was held to talk about a substitution which fuelled yet more gossipy tidbits that Mr. Ecclestone would get a successor. In spite of the fact that Mr. Brabeck-Letmathe's wellbeing issues were a matter of open information, some media outlets proposed that supplanting him was a piece of an arrangement by CVC to introduce a successor to Mr. Ecclestone. They weren't right once more.
The Financial Times strikingly guaranteed that ex-Diageo chief executive Paul Walsh is being lined up to become chairman of the Formula One board. Indeed, the favored contender to supplant Mr. Brabeck-Letmathe was Luca di Montezemolo, the previous executive of Ferrari. He turned into a non-official chief of F1 alongside Mr. Walsh whilst Mr. Brabeck-Letmathe remains its executive. Mr. di Montezemolo might yet take his spot.
"We will have to see what is going to happen with the chairman," says Mr. Ecclestone. One inquiry which is much less demanding to answer is whether Mr. Ecclestone himself is going to surrender the driving seat. "I'm not stepping down or getting a deputy," he says.
Reference:
http://www.forbes.com/sites/csylt/2015/03/28/cvc-dont-need-and-dont-want-to-sell-f1-says-ecclestone/
http://www.forbes.com/sites/csylt/2015/03/28/cvc-dont-need-and-dont-want-to-sell-f1-says-ecclestone/2/