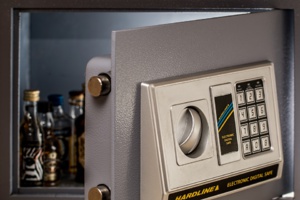 Dailycsr.com – 30 August 2016 – Eaton adds some style into security angles, whereby it introduces a "stylish flush keypad for security systems" which targets residential as well as commercial sectors.
Bringing "style to substance", the company's "new KEY-FKPZ keypads" has been designed to suit the taste of "class-leading aesthetics", while it requires quite a simple installation process. Therefore it is simply aesthetic!
As per HSE:
"The flush keypad is designed to fit a single-gang back box and the KEY-FKPZ range of keypads are compatible with the full range of i-on and Menvier panels and use software version 4.04 and higher".
The "new KEY-FKPZ" is not like any other "flush products" available in the market as it can be installed with standard procedure, therefore it enables "minimal disruption to the building's interior design" and endures "a smooth mounting".
References:
http://www.healthandsafetyatwork.com/