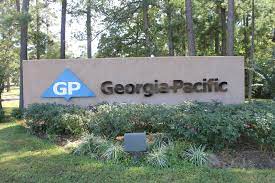 Introducing Georgia-Pacific's Commitment to Responsible Packaging
At Georgia-Pacific, we take our role as custodians of natural resources seriously. We are dedicated to producing essential products in an ethical and sustainable manner that meets the needs of our valued customers and consumers. This Earth Day, we proudly showcase our investment in a groundbreaking solution: recyclable padded mailers.
Driven by the increasing demand for eco-friendly and efficient packaging, we embarked on a journey of innovation to create packaging that can be easily recycled. Our revolutionary EarthKraft™ mailers offer an alternative to plastic poly and bubble-padded mailers, crafted entirely from 100% legally and responsibly sourced wood.
Since 2022, we have successfully shipped over half a billion EarthKraft™ mailers, with projections set to surpass one billion by the end of 2023. This remarkable achievement highlights our dedication to meeting the growing expectations of environmentally-conscious customers and consumers.
Our commitment to sustainability goes beyond the materials we use. EarthKraft™ mailers are proudly SFI® Certified, reflecting our adherence to the highest forestry best management practices. We strive to safeguard precious land, protect vital habitats, and preserve drinking water sources.
Not only do our mailers minimize waste, but they also boast an impressive 96% re-pulpability rate. This means that they can be easily transformed into new mailers or even repurposed into boxes, contributing to a circular economy and reducing environmental impact.
Taking a step towards a greener future is effortless with EarthKraft™ mailers. Simply place them in any paper or corrugated recycling collection point, which, for most consumers, is as easy as tossing them into their curbside recycling bin!
Choose Georgia-Pacific for packaging that combines innovation, sustainability, and convenience. Together, let's make a positive impact on our planet this Earth Day and every day.
Click
here
to know how our mailers are made.