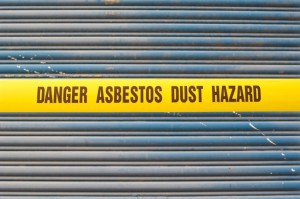 Dailycsr.com – 03 September 2015 – The EKS Tyre Co. a dealer in tyres were exposed by trail, who without any plan of asbestos management risked its workers to the exposure of asbestos. The asbestos were within its premise and the incident took place while a fire alarm was being installed at its site.
Companies are not allowed to keep asbestos within their premise without any proper plan, whereby the EKS was charged guilty. Moreover, the plan also indicates that the management is aware of the asbestos' condition. Likewise, the "Dungannon Crown Court" received the information that in the absence of a plan at EKS Tyres, the company did not hold any idea about the asbestos "location, type and condition" of the materials that contained asbestos.
The company of EKS Tyres lead the employees during the fire alarm installation time into a risky situation as the people working in the same location "were likely to have been exposed to fibres" as they are a potential carcinogenic threat.
According to the Health and Safety reports, the company admitted its faults, whereby the report states:
"EKS Tyres admitted breaching Articles 4(1) and 5(1) of the Health and Safety at Work (Northern Ireland) Order and Regulation 4(3) of The Control of Asbestos Regulations (NI)".
Consequently, the firm of EKS Tyres had to pay a fine of "£2000" for breaching of each an every section in addition costs of "£960".
References:
www.healthandsafety.com