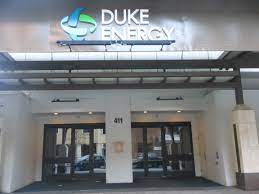 As the school year commences in August, Duke Energy is committed to aiding students and teachers. They have demonstrated this commitment through various financial initiatives, including a $30,000 grant from their Foundation to Central State University in Ohio, the state's sole public historically Black college and university (HBCU). This grant will enhance career development and offer scholarships to students, aiding in bridging the financial divide and promoting student retention and graduation.

This regional contribution is part of Duke Energy's broader corporate strategy to support HBCUs through grants and sponsorships that advance STEM education.

Amy Spiller, the president of Duke Energy Ohio and Kentucky, expressed her pride in Duke Energy's dedication to education and its efforts to ensure that all students have access to relevant programs and opportunities. She highlighted the benefits that diverse, skilled workers bring to their communities, including innovative thinking. She also acknowledged the role of HBCUs in preparing today's students to become tomorrow's workforce leaders.

Duke Energy has a track record of investing in diverse educational opportunities for students and teachers in Ohio and Kentucky.

In June, Duke Energy granted $265,000 in Foundation grants for workforce development, benefiting many grantees that provide educational services to students and teachers. Over the past five years, the Duke Energy Foundation has donated $1.2 million to local organizations for workforce development. Learning Grove in Northern Kentucky received $30,000 to support the NaviGo Scholars and NKY College & Career Connector Program. Additionally, Duke Energy collaborated with Learning Grove over the summer to organize a Women in Energy STEM Camp for high school juniors and seniors. This inaugural camp aimed to increase awareness of STEM careers and job opportunities within Duke Energy.

"One of the most important investments we can make is in the people and communities we serve," said Spiller. "By supporting the important work of local students and educators, we are laying the groundwork for a successful workforce of the future."

Duke Energy has recently made several financial contributions and formed partnerships, including:

A $15,000 donation to Adopt A Class to support mentoring during the 2023 school year, covering training, engagement, and program costs. This expands on Duke Energy's volunteer work during the 2022-23 school year, for which volunteers Angela Easton and Joan Carmack were recognized as Program Champions of the Year.

A $15,000 grant to Black Achievers to further its mission of connecting, educating, and economically empowering the Black community. This grant will help reach and support over 200 students in 2023 through career days and mentoring, encouraging students to attend trade school or college.

Over $137,000 in funding to Gateway Community & Technical College since 2017. Duke Energy also helped establish the Utility Lineworker Program at Gateway in 2020. About 70 students have earned certifications and found employment since the program began.

Over $32,000 in STEM scholarships for students selected by the NKY NAACP attending regional colleges over the past decade. Over $30,000 in scholarships for students attending local colleges through the Hispanic Chamber over the past decade.

$40,000 to support STEM programming. The following organizations each received a $10,000 grant: Greater Cincinnati STEM Collaborative, iSpace, Boone County Schools, Northern Kentucky University.

The Duke Energy Foundation annually provides more than $30 million in philanthropic support to meet the needs of communities where Duke Energy customers live and work. The Foundation is funded by Duke Energy shareholders.

Duke Energy Ohio/Kentucky, a subsidiary of Duke Energy, provides electric service to 900,000 residential, commercial and industrial customers in a 3,000-square-mile service area and natural gas service to 550,000 customers in a 2,650-square-mile service area in Ohio and Kentucky.

Duke Energy (NYSE: DUK), a Fortune 150 company based in Charlotte, N.C., is one of America's largest energy holding companies. Its electric utilities serve 8.2 million customers in North Carolina, South Carolina, Florida, Indiana, Ohio and Kentucky and collectively own 50,000 megawatts of energy capacity. Its natural gas unit serves 1.6 million customers in North Carolina, South Carolina, Tennessee, Ohio and Kentucky. The company employs 27,600 people.

Duke Energy is aggressively pursuing a clean energy transition with goals of achieving net-zero methane emissions from its natural gas business by 2030 and net-zero carbon emissions from electricity generation by 2050. The company has interim carbon emission targets of at least a 50% reduction from electric generation by 2030 and a 50% reduction for Scope 2 and certain Scope 3 upstream and downstream emissions by 2035. By 2040 it aims for an 80% reduction from electric generation. In addition to these goals, the company is investing in major electric grid enhancements and energy storage while exploring zero-emission power generation technologies such as hydrogen and advanced nuclear.