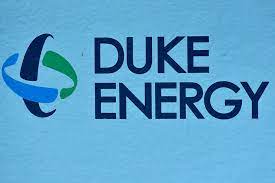 In the DeBary neighborhood of Volusia County, over 1,400 customers who meet the income criteria will be given a free energy upgrade for their residence, be it a house, mobile home, or apartment. This is a part of Duke Energy's Neighborhood Energy Saver program, which aims to help customers save money.
Starting from August 15, Duke Energy Florida will evaluate the homes of customers who meet the income criteria to see if they are eligible for free services such as attic insulation, duct sealing, and AC maintenance. Those who qualify may also receive up to 17 energy-saving enhancements at no charge. These include:
• A digital room thermometer • An energy-efficient showerhead or shower wand • A one-year supply of AC filters • AC/furnace filters • Kitchen and bathroom faucet aerators that save water • Energy-saving light bulbs • Wraps for water heaters and pipes • Covers for window AC units • Caulking, weatherstripping, and door sweeps • Insulation upgrades • Basic AC maintenance • Sealing of AC duct leaks
The Neighborhood Energy Saver program also educates customers on how their daily activities and habits can lead to increased electricity usage and higher energy bills.
"A smarter energy future is about making smarter, more strategic choices in the way we use energy," said Melissa Seixas, Duke Energy Florida state president. "The Neighborhood Energy Saver program is just one of many we have available to help customers use energy more efficiently and save on their bills."
Customers who are eligible have been invited to the inaugural event of the Neighborhood Energy Saver program. This event is scheduled to take place on Tuesday, Aug. 15, from 6 p.m. to 7:30 p.m. at the Gateway Center for the Arts, located at 880 N. Highway 17-92 in DeBary. To reserve their places or to obtain more information if they are unable to attend the event, customers are advised to reach out to our Neighborhood Energy Saver Customer Care Center at 855.227.2918.
A map indicating the neighborhoods that are eligible is available and can be provided upon request.
"I would like to thank Duke Energy for working with residents who struggle with energy costs to enroll in their Neighborhood Energy Saver Program," said Mayor Karen Chasez, City of DeBary. "With Duke Energy's assistance, our residents will have the necessary resources to make their homes more energy efficient while learning how to reduce energy use in their daily activities."
"Being more energy-efficient is a critical component of environmental conservation and sustainability," said Chasez. "By embracing energy efficiency, we can contribute to a healthier and more resilient city for future generations.
The Neighborhood Energy Saver program, since its inception in 2006, has extended its assistance to customers in over 65 communities throughout Florida. It has implemented more than 700,000 energy efficiency enhancements in the homes of over 47,000 customers who meet the income criteria.
The program is open to residential customers, including both homeowners and renters, residing in communities identified by Duke Energy. The selection of these communities is done objectively, using federal and state guidelines and census data, to ensure the program benefits income-eligible customers the most.
Duke Energy has been committed to helping its Florida customers save on energy costs since 1981. Through its energy efficiency programs, including the Neighborhood Energy Saver program, it has helped customers save nearly $1.25 billion.
For more energy efficiency tips that can benefit all homeowners, click
here
.