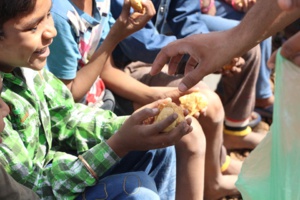 Dailycsr.com – 16 April 2020 – COVID-19 pandemic has shaken the global economy while governments, non-profits and corporate bodies alike collaborating to address the situation by extending help where needed.
Duke Energy as well as Piedmont Natural Gas are extending their help in several ways to their employees, customers and the communities wherein they serve. As a result, the company has waived off late "late payment fees, fees for returned payments, and fees for credit and debit card payments" from March 21
st
. This will be in effect till the country observes "national state of emergency".
Moreover, the company donates "$1.3 million" towards human services, hunger relief programmes and healthcare which will be used across the "seven states it serves". The President of Duke Energy Foundation, Shawn Heath stated that the company wanted to support the areas which were most hit by the crisis whereby "providing meals to children who are out of school and people who are out of work".
Harvest Hope Food Bank serves within twenty counties in the "Upstate, Midlands and Pee Dee regions" which is using the "$100,000" overall donation made by Duke Energy in the South Carolina region. According to the C.E.O of Duke Energy, Wendy Broderick the above mentioned donation will play a crucial role in meeting an "unprecedented need". In Broderick's words:
"It's hard to wrap your head around how big the impact is. We're working together so well to support one another, but this isn't going to let up."
Along with the growing need, the pandemic has reduced the number of volunteers offering their help and the amount of donations coming in for the purpose. Since groceries are selling out, they have "less inventories to donate" while unsure individuals are stocking up grocery items and regular volunteer, most being retired people staying at home as per the warnings of "Centers for Disease Controls".
However, informed Broderick, Harvest Hope managed to meet the volunteers' requirement who worked in "two-hour curbside shifts". And she said:
"I continue to be optimistic and we are unbelievably grateful."
Nevertheless, given the growing demand with each passing day while the future remains uncertain, Broderick is also feeling nervous. As for now, she is focusing on keeping the volunteers and staff healthy. She added:
"I stood back looking at the lines of volunteers, and everyone works so well together for a common cause. They're tired, but they're motivated and dedicated to helping other people. This is what we exist to do."
For further information, kindly click on the link given below:
https://www.dukeenergyupdates.com/
References:
3blmedia.com