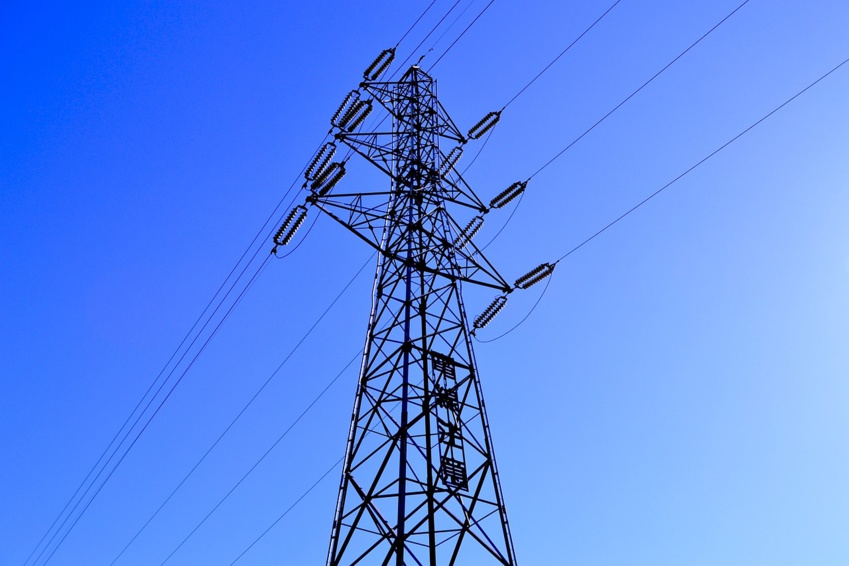 Georgia Hummel enjoys problem solving.
"I was the kid," she said, "who would tear a flashlight apart just to see how it worked."
She channelled her curiosity after college into a career at Duke Energy Indiana, the state's largest electric supplier.
"I've always been an intellectual person," she said. "So, being a line-worker really suits my personality because I learn something new every day."
Hummel and his colleagues construct and maintain power lines and equipment that transport approximately 6,300 megawatts of electricity from a diverse mix of power plants to nearly 890,000 Indiana homes and businesses.
Attracting a skilled workforce to help the company reach its clean energy goal of net-zero carbon emissions by 2050 is also critical to Duke Energy's mission. This includes increasing renewables across its six-state footprint, as well as investing in grid upgrades to increase reliability and resiliency, strengthen it against storms, and provide customers with more options and control over their energy use, as well as tools to save money.
While Duke Energy strives for a diverse workforce, Hummel claims that people are surprised when they learn what she does.
"When I tell people I'm an apprentice lineworker at Duke Energy, they're like, 'What? No way!' So, I absolutely get credit for branching out and doing something unexpected."
According to her supervisor, Dylan Osborne, she is detail-oriented and eager to help, and she brings a "different flair" to the crew room and job sites.
"Georgia is great. She understands the work methods, dives right into the material and is very open to learning," said Osborne, Customer Delivery Operations supervisor at the Greensburg Operations Center in southeastern Indiana.
Hummel considered medical school after graduating from Ball State University in Muncie, Indiana, with a bachelor's degree in biology.
"Essentially, I was a pre-med student," she said, "because I wanted to run the bypass machine for heart surgeries."
As she worked towards that goal in 2021, family friends who were all lineworkers encouraged Hummel to try her hand at it.
"I'd seen them in action at lineman rodeos and I was in awe of the energy, the competition. It was fun," she said. "And they'd always talked about how good of a career it is."
Hummel was aware of a training program with evening classes near the medical research lab where she worked.
"It'll be a fun little experiment," Hummel thought as she enrolled in the 16-week
lineworker training program
at Gateway Community & Technical College in Florence, Ky., which Duke Energy helped establish in 2020.
"Developing lineworkers is key as we build a green grid, improve infrastructure and serve customers," said Scott Batson, senior vice president and chief distribution officer. "We're working with community colleges and other organizations across our service areas to train the next generation of lineworkers. And we're seeing people join the programs from all walks of life."
Hummel enjoyed every minute of it, from the classroom where students learned about electricity to climbing and installing power lines.
She obtained a certificate as a lineworker and applied to Duke Energy. A few months later, in October 2021, her phone rang.
"I was ecstatic," said Hummel. "I could start my career, something that would set me up to look at houses and start an adult life."
She is learning the ropes as a line apprentice, the first step in a lineworker's career. A typical day might include connecting customers to service, turning off power, or replacing transformers.
"Looking back, I'm glad things happened the way they did," Hummel said. "I've always been an outdoorsy person, so I don't think I would have been happy in the medical field."
Knowing that customers rely on lineworkers to make repairs, particularly after a storm or power outage, makes Hummel appreciate his job even more.
"There've been numerous times that people come outside at three o'clock in the morning to give us a round of applause for getting their lights back on," she said. "It's satisfying."
She also enjoys the camaraderie among her nine coworkers.
"It's like having a whole bunch of brothers," Hummel said. "We have fun, and we joke around with each other, but we also look out for one another."
She wants others, particularly women, to know that they, too, can do the job.
"Just because it's not a common field for women to be interested in, or one that is typically advertised to women, doesn't mean it's not a great career for women," Hummel said.
She'll have the knowledge and experience to become a journeyman, a lineworker who can troubleshoot and repair equipment, in two years.
"I want to be classified as a top-level worker, to show anyone they can do this," she said. "After 15 or 20 years, I may consider a management or supervisory position, maybe something in health and safety. That's the great thing about working at Duke Energy. There is so much opportunity to expand and try new things."