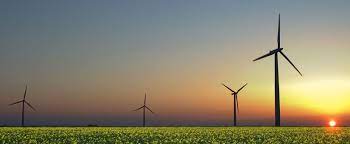 Duke Energy and its Foundation have reached a significant milestone by investing over $70 million since the start of 2021 to support various nonprofit organizations and initiatives aimed at assisting individuals in need. This funding, which has been steadily increasing annually, is directed towards three key areas: the provision of Foundation grants with a focus on affordability, offering bill payment assistance to low-income customers, and implementing energy efficiency programs.
According to Amy Strecker, President of the Duke Energy Foundation, the issue of affordability remains a top priority, given the ongoing financial challenges faced by both customers and communities due to the escalating costs of essential necessities like food. Strecker emphasizes the importance of maintaining open lines of communication with community members to better understand their needs, which is pivotal in effectively contributing to local areas. One partnership that embodies this approach is the collaboration with Rebuilding Together, enabling the Foundation to address critical needs by funding repairs and enlisting volunteers to work alongside professionals, particularly in instances where senior citizens struggle to balance essential home repairs with basic living requirements.
This year, the Duke Energy Foundation has broadened its affordability focus to encompass essential home repairs for senior citizens, coupled with active involvement from employee volunteers. The initiative's objective is to enable seniors to allocate resources to fundamental necessities such as food, medical care, and utilities, by facilitating essential home repairs. The 2023 Foundation contribution amounts to $356,000 and is distributed across its various jurisdictions. In a concerted effort with organizations like Rebuilding Together, Duke Energy employees are expected to dedicate over 1,300 hours towards improving senior homes.
Rebuilding Together, a prominent national nonprofit organization dedicated to renovating homes for those in need and revitalizing communities, takes center stage in this effort. With an expansive network of affiliates spanning the country, Rebuilding Together is the primary grantee for addressing senior affordability concerns. Caroline Blakely, President and CEO of Rebuilding Together, underscores the urgency of providing safe and suitable housing for older adults, as a significant portion of existing housing in the United States is ill-equipped to accommodate the physical and cognitive changes associated with aging. With invaluable support from the Duke Energy Foundation, Rebuilding Together can execute critical home repairs and implement safety modifications, ultimately facilitating a secure environment for older adults to age in place.
Introducing the Share the Light Fund
Alongside the provision of grant funding, the company is also actively supporting its customers through the Share the Light Fund and energy efficiency initiatives.
Over the past year, Duke Energy and its Foundation have allocated a substantial sum of nearly $14.5 million to the Share the Light Fund. This fund is dedicated to aiding low-income customers by assisting with utility bill payments, encompassing connection and reconnection fees, as well as deposits for over 26,000 households on an annual basis. This fund receives contributions from employees, customers, and Duke Energy shareholders alike. Individuals seeking access to these funds can gather more information by visiting the Share the Light Fund's official website.
Energy Efficiency Programs
Duke Energy's diverse range of customers, spanning from households to industrial facilities, have long depended on the advantages offered by the energy efficiency programs. With an investment exceeding $40.4 million, these programs, including Neighborhood Energy Saver, Payment Plus, Refrigerator Replacement, and Weatherization, aim to save both energy and financial resources. Those interested in delving into the specifics of these programs can visit the designated page for income-qualified services.
Duke Energy's Ongoing Community Engagement
The company remains committed to engaging with communities to identify ways in which it can continue making a positive impact on the lives of those it serves.
The Role of the Duke Energy Foundation
The Duke Energy Foundation plays a significant philanthropic role in addressing the needs of the communities where Duke Energy customers reside and work. Contributing an annual sum of more than $30 million in charitable gifts, the foundation's financial resources are derived from Duke Energy's shareholder contributions.
To know more about Duke Energy, click
here
.