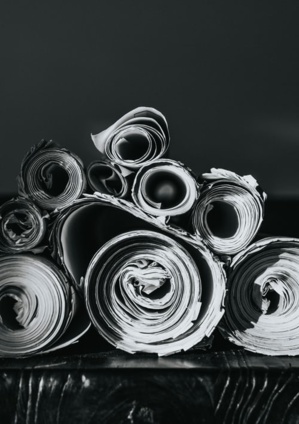 Dailycsr.com – 06 January 2020 – In 2016, Mark Clack came to Domtar as a Manager of Personal Care Unit at Delaware, Ohio. Soon after, he observed that as much as 80% of the by-products of manufacturing were either recycled or reused, whereby he noted:
"Given Domtar's commitment to sustainability, and my experience helping a microbrewery I previously worked at in California achieve zero waste to the landfill, I saw the opportunity to do the same in Delaware."
The vision of Clack turned into a reality in 2018 as the Delaware facility became the second manufacturing sight of Domtar to achieve "enviable milestone" in zero landfill waste goal, while the Sweden based facility of Domtar located in Aneby was the first. In order to achieve the same, the first step was to cut down on the number of sources besides keeping a clean recycling stream. Following the same, the facility "took care of the rest" by recycling and repurposing.
One of the key initiative was to reduce the generation of scrap which the facility achieved by "switching to larger-diameter rolls of raw material". With the larger rolls they were able to run the rolls longer on the machine which in turn resulted in "fewer roll cores for disposal". This way it saved time and improved operational efficiency.
Furthermore, the Administrative Assistant, Vickie Bowles informed:
"Another important step was making it easier for colleagues to separate materials for recycling".
Moreover, recovery units were positioned "closer to work areas"; as a result, less effort went into recycling and sorting, while better education and signage helped people in better participation.
The company collects used up cores and other "unusable" remains of raw material to InRETURN, the latter being a nonprofit wherein "traumatic brain injuries" patients are employed. On the other hand, the facility seperates non-woven materials, paper, metal, "super absorbent polymer" and plastic and ships them to "specialized recycling facilities in the state".
Domtar reports that in 2018 nearly eighty six percent from its "19,812 metric tons of manufacturing byproducts" were either recycled or reused in its "personal care facilities ", while rest of the byproducts which included organic materials were sent to "a facility that generates clean energy for Indianapolis, Indiana".
Domtar has also added:
"Now all byproducts have found a second calling, keeping valuable resources cycling through the economy. Working together, our colleagues in Delaware have reduced the facility's environmental footprint, doing their part to ensure a better future".
To avail the "2019 Domtar Sustainability Report", kindly click on the link given below:
https://www.domtar.com/sites/default/files/2019-08/Domtar-Sustainability-Report-2019.pdf
References:
3blmedia.com