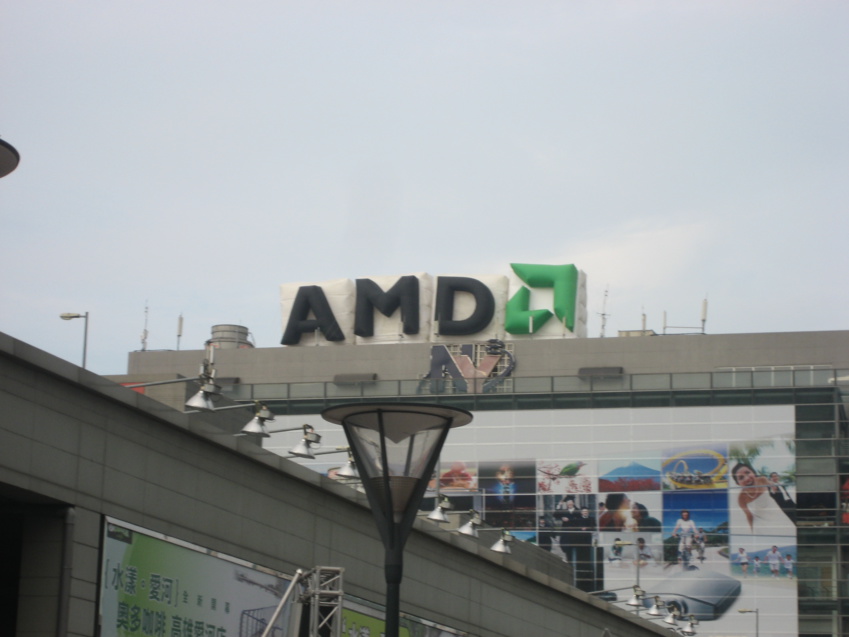 Diversity and inclusion are important factors in our ability to create great products that accelerate next-generation computing experiences. According to research, businesses with diverse teams are more innovative, make better decisions, and perform better. Inclusion initiatives foster a work environment in which all employees can participate and thrive, resulting in a sense of community and purpose - what we call "belonging" at AMD.

As the technology industry and our role in society evolve, it is critical that we support the next generation of innovators, whose diverse backgrounds can aid in the development of technological solutions to some of the world's most difficult challenges. Black and Hispanic workers, in particular, continue to be underrepresented in the science, technology, engineering, and math (STEM) workforce. Women are also significantly under-represented in STEM occupations, accounting for a quarter or less of computing and engineering workers. 1 While the technology sector has made strides in recent years, there is still much work to be done.

At AMD, we see creating a diverse workforce and promoting a culture of belonging and inclusion as both a challenge and an opportunity.

Diversity, Belonging and Inclusion
We are committed to increasing diversity, belonging, and inclusion (DB&I) in our workforce in order to foster innovation, challenge the status quo when necessary, and drive business performance. To achieve our goals, we need a strong culture that pervades all aspects of our business.

Our DB&I approach includes:
1. Listening to our employees via the AMDer Survey and curated groups;
Strengthening our ties with Historically Black Colleges and Universities (HBCUs) and Hispanic-Serving Institutions (HSIs) in the United States;
Working to reduce workplace unconscious bias by educating our global workforce on the importance of multiple voices in driving innovation. We educate employees on how an inclusive workplace benefits the products we develop and the day-to-day experiences of our employees, and we emphasize the importance of diversity in the interviewing and promotion processes.
Annually evaluating employee compensation programs to ensure that colleagues performing similar work in the same geographic area and at the same level receive equitable compensation;
Ensuring that every AMDer on the planet has the opportunity to amplify their unique voice and contribute to the success of our company.
We will strengthen AMD by developing a diverse talent pipeline, encouraging a culture of respect and belonging, and increasing the inclusion of under-represented groups. By encouraging employees to bring their whole selves to work, we will elevate our talent and improve business outcomes. Our Multi-Voice Initiative encourages and supports all AMDers who champion, and when necessary, challenge, our company culture.
What we're doing is effective. We ask a variety of questions in our annual AMDer Survey about how our culture and processes support our commitment to DB&I. We invited all of our employees to take part in our 2021 AMDer Survey, and 96 percent of them did. Their answers to those questions, as well as their overall index score, place them in the top 10% of global tech companies. We were named a Best Place to Work for LGBTQ Equality by the Bloomberg Gender-Equality Index and the Human Rights Campaign Corporate Equality Index in 2021 and 2022, respectively.
Commitments and Goals
We have established a public goal and are committed to making significant progress toward fostering DB&I at AMD.
By 2025, 70% of our employees will be involved in AMD employee resource groups and/or other AMD inclusion initiatives. 2 o ON TRACK: Due to an increase in ERG membership, employee volunteers, and charitable donors, 52 percent of AMD employees contributed to activities under this goal in 2021.
AMD is also committed to increasing the percentage of global female engineering hires and the percentage of under-represented group (URG) hires in our US workforce year after year. In 2021, we incorporated these efforts into our company's strategic metrics and milestones to inform our annual incentive plan, which is a component of our Total Rewards Program's compensation. We are pleased to report that we exceeded our hiring targets in 2021, resulting in a 1% increase in the total population of AMD female engineers and a 1.6 percent increase in our URG focus areas overall. In 2022, we will continue to push for inclusion in our company's strategic metrics and milestones.
Following the completion of our acquisition of Xilinx in February 2022 and the establishment of a new business unit called Adaptive and Embedded Computing Group (AECG), we will concentrate on integrating our new employees and expanding our DB&I program and initiatives across our larger company. We will re-set our internal DB&I hiring goals in 2022 based on our current company population representation as part of this work.
For more information on AMD's diversity, belonging, inclusion programs and initiatives, click
here
.