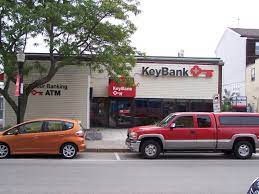 KeyBank's Key4Women is organizing a complimentary virtual event called "Digital Everything: Forever and For All to See." The event is scheduled for Wednesday, July 19th, at 12 p.m. eastern standard time. The webinar will feature Rachael Sampson, the National Director of Key4Women, along with Catherine Bosley, a renowned TV journalist who has received numerous awards. The discussion will revolve around managing one's online image and reputation. Bosley is known for her relatable style, genuineness, and versatility, having made appearances on popular shows like Good Morning America, Inside Edition, and Oprah.
During the webinar, Bosley will offer her valuable insights and perspectives on the significance of making better choices in the digital realm on a daily basis. This includes comprehending the limited margin for a "what was I thinking" moment, as it could potentially become permanently associated with you, your business, your family, and so forth, easily accessible with just a single mouse click.
"This is a very timely topic for discussion as the digital world is such a big part of our lives and business," said Rachael Sampson, Key4Women Leader.
"We all need to be aware of our choices and actions, especially online. Key4Women is excited to bring the knowledge and real-life experiences Catherine has to our audience. We will all learn some key takeaways during our hour together."
The initial 50 individuals who sign up for the event will be eligible to receive a complimentary copy of Catherine's book, titled "Forever and For All to See." To qualify for the book, guests must fulfill three criteria: being among the first 50 registrants, actively participating in the webinar, and not being an employee of KeyBank.
To know more click here
here
.