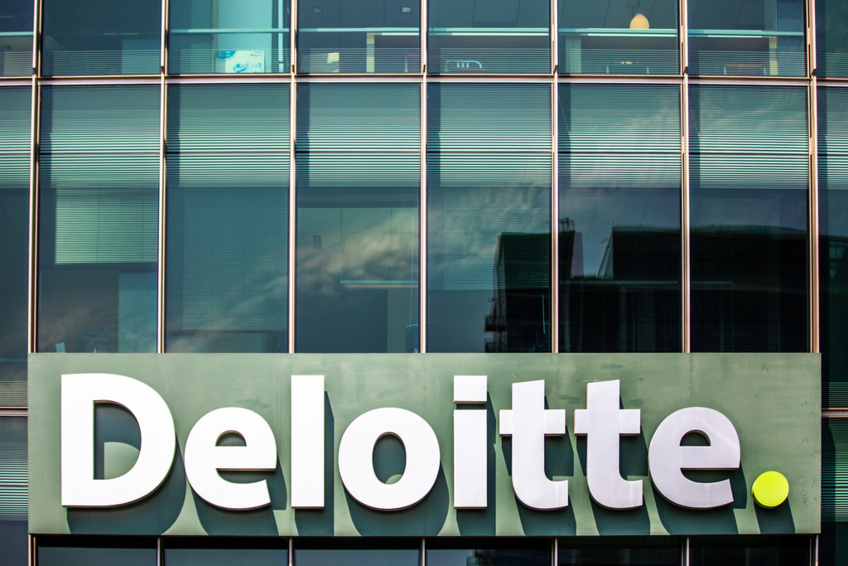 In a statement Deloitte announced a new asset roadmap and suite of cross-business integrated sustainability solution offerings.
In a report titled "
2022 CxO Sustainability Report
" it revealed that as per its survey of global C-level business leaders, climate change is a growing concern, with the majority (79%) of respondents believing that the world is at a tipping point in terms of a response.
Building on its extensive experience in sustainability reporting, performance management, large-scale finance transformations and system implementations, its new solutions have been designed to help clients shape responsible and resilient business strategies in an increasingly unpredictable world.
"Available now, the roadmap and the five new offerings — ESG Strategy, Performance & Reporting, Climate & Decarbonization, Sustainable Supply Chains, and Financing Sustainability — assist clients throughout their end-to-end sustainability journey."
Its five new sustainability solution offerings leverage SAP's technologies and are based on its subject-matter expertise so as to deliver a broad, issue-based solutions that help clients remain agile despite being in a constantly changing business environment and helps them be ahead of the competition.
ESG Strategy: Integrates economic, environmental and social performance insights into strategic decisions, business models and future operations. Helps clients to be proactive as the market shifts while addressing sustainability trends and regulations in their investment strategies. Benefits of this offering include transparency into sustainability-related activities and initiatives and reduced exposure to risks related to climate, brand and compliance. Clients tap into SAP technologies and data to connect core business operations and strategy, providing data availability, quality and governance from the start of project design
Performance & Reporting: Incorporates and automates environmental, social and governance (ESG) reporting to help clients align to policy and regulation changes, while enabling them to make highly informed strategic decisions through transparency of enterprise-wide sustainability-related activities and initiatives. This solution can help clients stay abreast of evolving ESG regulatory and standards developments, investor pressure, increasing shareholders and stakeholders' demand for accountability, finance decisions and better manage risk.
Climate & Decarbonization: Helps clients to expedite net-zero emission plans and gain insights on progress toward their sustainability goals. Driven by regulatory compliance, climate risk mitigation, investment access, brand reputation and consumer demands, this offering provides deep service integration. Coupled with Deloitte's extensive SAP S/4HANA® implementation and integration experience and complex accounting projects and proprietary assets complementing SAP technology, this offering can help clients to expand their sustainable capabilities with increased confidence.
Sustainable Supply Chains: Embeds sustainability into day-to-day operations to innovate and to create sustainable value in network collaboration, helping clients reduce waste and overall carbon footprint. Embedding sustainability considerations into core business practices like sustainable supply chains can increase employee well-being and development and foster an inclusive workplace. It also promotes safe operations and improves brand positioning through sustainable operations and sustainability claim evidence. Deloitte's global network of SAP technology specialists and risk advisory, compliance, financial and tax advisory consultants come together to help clients address their complex challenges.
Financing Sustainability: Helps identify the right funds for transformation, leveraging the most economically beneficial channels. Through the solution offering, clients gain smarter and faster access to investments through tax regulations, green funding opportunities, and other evolving vehicles. This solution enhances existing SAP solutions and technology to provide insights into risks and opportunities and helps clients improve management of their sustainability project portfolios.
"The SAP Cloud for Sustainable Enterprises solution enables customers to choose from highly tailored solutions and services to drive their positive environmental and social impact," said Christian Klein, SAP SE's CEO and a member of its Executive Board. "Sustainability is a team sport, and we are excited to collaborate with Deloitte to help customers achieve their ESG goals with SAP technology."
Deloitte's recently commissioned research underscores a sharp increase in concerns surrounding sustainability and climate related challenges for businesses among all key stakeholders. As a result of this increase in expectations and demands, wherein 65% of surveyed respondents expecting CEOs to make considerable near-term progress on reduced carbon emissions and building responsible business supply chains, there is heightened focus on sustainable, and assessing fiscal impact on environmental responsibility.
"Deloitte's alliance with SAP helps our respective organizations to tap into our broad spectrum of capabilities and deep sustainability experience. Together, we bring the best of both organizations to develop comprehensive, issue-based technology offerings that help our clients address rapidly changing business environments," said
Punit Renjen
, CEO, Deloitte Global.
"Together, we are well-positioned to deliver highly customized solutions that are good for business – and the world."