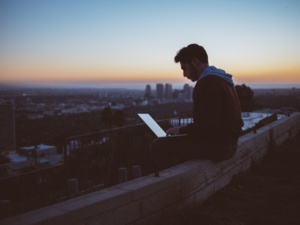 Dailycsr.com – 26 August 2019 – On August 14, 2019, the Comcast Corporation made an announcement to reveal its plan of expanding the initiative for bridging the chasm of "digital divide for low-income households". This attempt forms part of its
programme
of bringing "digital access for all".
Dell
Technologies has also joined "Comcast's Internet Essentials program", which happens to be the "largest, most comprehensive, and most successful broadband adoption program for low-income individuals" in the nation. Both the companies will work to provide over two thousand five hundred "free laptops to students, seniors, veterans, and adults in need".
Additionally, Dell Technology will fund to upgrade fifteen "computer labs at local nonprofits in different cities", which includes "two senior community centers" located in Houston. In an earlier announcement, Comcast had informed that it was going to expand significantly its "eligibility for Internet Essentials".
The said expansion marks a historic change for the programme as the company hopes to reach out "nearly seven million households" for providing "low-cost Internet service", whereby doubling the previous figure of total "eligible households". As per the present scheme "people with disabilities, new parents, and adults without school age children" too can avail the programme benefit.
Since 2011's August, Comcast has provided internet home service for over "eight million low-income people". At present, Houston has become the number one American city to have "overall participation rate in the Internet Essentials program". While, the senior executive vice-president as well as the chief diversity officer at Comcast NBCUniversal, David L. Cohen stated:
"The research on the causes of the digital divide is very clear. One of those reasons is that many low-income households either do not own a laptop or cannot afford to buy one. As a result, this initiative with Dell Technologies will help us connect more households to the Internet at home so students can do their homework, parents can look for and apply for jobs, and veterans and seniors can keep in touch with friends and family who may be scattered around the world."
On the other hand, the VP of Dell Technologies' "Giving and Social Innovation", Jeremy Ford said:
"At Dell Technologies, we believe providing people and communities with access to technology is a critical first step to sparking the kind of innovation that drives human progress. We're thrilled to be working with Comcast as part of its Internet Essentials program to not only connect more low-income households to the Internet, but also to provide them with the technology they need to thrive in a digital world."
Comcast and Dell Technologies plan on surprising three hundred Houston locals in need by providing free laptops. Here are some of the details of the initiative, as mentioned by Comcast:
"Surprise 20 low-income veterans with new laptops at the "Great Day Houston" live taping.
"Provide 100 seniors and 90 high school students who attend programming at the Presinct2Gether East Harris County Activity Center with new laptops. These laptops will help seniors stay connected to friends and family, and high school students prepare for and apply to college.
"Give free laptops to 90 students who attend Eight Million Stories programming, which helps previously incarcerated youth obtain the skills and community connections needed to integrate back into society, to aid their digital skills development".



References:
3blmedia.com