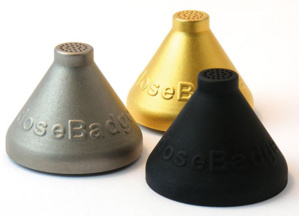 Dailycsr.com – 26 May 2016 – Cirrus Research, the specialist in monitoring noise level, is all set to provide an exclusive glance into its "much-anticipated doseBadge Mark V". The event is scheduled to take place from the 21
st
of June 2016 to 23
rd
of June 2016 at the "SHExpo 2016".
The Mark V new "doseBadge" that will be unveiled at the SHExpo will offer a wide range "new features", while in order to check out the latest addition of the "doseBadge range", head straight to the "Q2050 stand".
The delegates attending the expo will get a chance to witness as well as "experience the latest model for the first time".
The in house research and development team at Cirrus Research, has worked together to develop the range of "Mark V" which has embodied the following steps from the "doseBadge IV" that was launched in the year of 2007.
The "compact size" of doseBadge is now equipped with "new future-proof technology" while it still retains the "same tried and tested features" that earned its recognition from the year of 1996.
References:
http://www.healthandsafetyatwork.com/