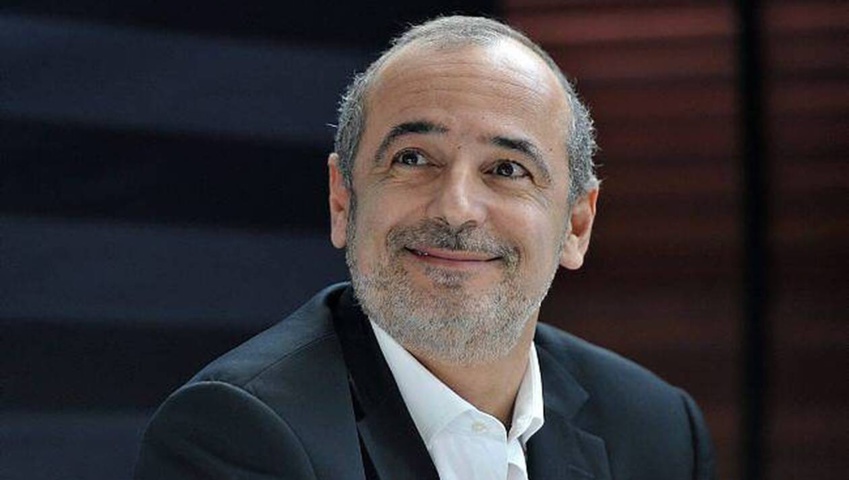 You work mainly for governments and your clients are central banks, is the customer relationship different from that with private companies?

Obviously, when dealing with public institutions, the stakes go beyond financial issues. It's not about being less professional, on the contrary! As far as our profession is concerned, the safety requirements are very high and the product is particularly sensitive for a State, so we must be up to the task.

But in the end, what remains at the heart of the relationship, as it does with private companies, is trust. It must be the fundamental quality of every relationship and every transaction. As far as public institutions are concerned, this trust is just as much required and the means of obtaining it remain the same: quality of work and the many guarantees we provide with our offers.

What are the different stages of international calls for tenders? Could you walk us through the entire contract award process?

It all starts with the international call for tenders issued by the central bank of the given country. It is essential to remember that it is their need that must be met. We do not have a sales policy of canvassing as in other sectors. First, we receive the request from the central banks, which we study carefully in order to precisely respond to it.

Thus, the selected candidates may submit their applications on the basis of precise specifications defined by the customer. These specifications contain requirements of cost, technique and a vision I would say almost artistic or at least symbolic. The banknote is not an item like any other, it must contain as many security features as cultural ones!
Finally, candidates present their technical and technological capacities and clients can then make a choice among the candidates by taking into account all the criteria they consider to be relevant.

In their international tenders, how do central banks select among candidates?

Each central bank will have its own criteria, but of course some elements are essential.
Design quality is essential and at Oberthur Fiduciaire we can really make a difference in this regard. The history of the company and the Oberthur family attests to this, since François-Charles Oberthur, the founder's grandson, was himself an exceptional designer. Even today we cultivate this sense of historical aesthetics and put it at the service of cultures all over the world.

But design has its subjective side, which is why integrated security technologies, the lifespan of the banknote and its composition are so important factors. This corresponds to the intrinsic characteristics of the banknote, its qualities as an object. But to this must be added the overall reliability of all the company's internal processes.

Here too, we can stand out by guaranteeing a level of transparency and security throughout the whole supply chain. Today, central banks are increasingly aware that observing the finished product is not good enough. The customer wants to be able to control safety for each step of design, production, transport and final delivery.

What are the key factors that differentiate Oberthur Fiduciaire from its competitors?

As I said, our history gives us a deep vision and a very high level of quality. It is not just a business for us, it is a real craft that we do with passion and commitment.

We also strive to put listening at the root of our relationships with our customers. It seems essential to us not to apply pre-established processes and designs to customers. Once again, the banknote is not only a practical object, it is a social bond and a cultural medium. We must therefore approach it this way by listening humbly to local cultures.

Finally, and very importantly, the banknote is a highly technological object and must be very well secured. We put a significant part of our resources into R&D in order to always remain ahead of the curve in this field.

The security stakes are huge; how do you guarantee your customers the level of security they demand?

We note that Central Banks are increasingly demanding in terms of security and guarantees. It does not worry us, on the contrary. We are rather satisfied with the tightening of the requirements of the Central Banks because it raises the general level of the sector and at the same time allows us to distinguish ourselves even more. Indeed, potential customers quickly realize that whatever their requirements, we already have the same ones!

Finally, we are not just making promises. We believe it is essential to adopt international standards established by trusted third parties. In this respect, the ISO standards we have put in place, whether in terms of quality, respect of the environment, safety or the fight against corruption, with ISO 37 001 for example, are, in my opinion, much more relevant arguments than any statements that we could make.

Throughout the entire production process, from design to delivery, what is the operational relationship you have with your customers? Do they have control over the entire supply chain?

In our industry all production must be secure and transparent towards the customer, who rightly wants to be certain of our production processes. Transparency is therefore a central element of the relationship between us and Central Banks. Recent and unfortunate examples have reminded everyone that it is not enough to simply demand quality from the manufacturer of the finished product. It is also necessary for the manufacturer to be able to provide guarantees of safety and quality throughout the entire supply chain. Our facilities are all located in Europe and received the ECB accreditation. Even raw materials such as paper and ink, for example, are essential for quality and safety. Their origin must therefore also be perfectly secured. As far as our customers are concerned, this means that they have access to the entire supply chain and a right of control and supervision over the entire process.