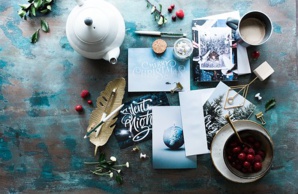 Dailycsr.com – 18 February 2019 – DaySpring is a business of "Hallmark Greetings", whereby in 2017, it had arrived at the status of "zero waste to landfill" for fifth consecutive year for its Arkansas based "Siloam Springs" facility.

DaySpring has discovered "alternate ways" of processing waste that is generated during the operations at DaySpring; as a result it either recycles or burns waste at its "waste-to-energy facility". Here is the list of efforts made at DaySpring towards waste reduction within a year, as mentioned by Hallmark Corporation:
Enough energy generated to power 57 homes with electricity for a month;
An average of 250,000 pounds of cardboard and plastics recycled each year;
Recycling of all electronic waste through EPC, a recycling organization operating in accordance with the most secure industry practices in the world; and
Donating aluminum can proceeds to a local charity in Siloam Springs.
For downloading the entire "2017 Caring In Action Report" of Hallmark, kindly click on the link provided below:
http://bit.ly/2017HallmarkSRR3BL
Furthermore, Hallmark Cards Inc. is family owned business which is over hundred years' old while it has maintained its dedication towards "creating a more emotionally connected world". The headquarter is based at Kansas City, Missouri and its employee strength goes beyond "30,000 worldwide". The company has "diversified" business profile and stands at an approximate value of "$4 billion.
References:
3blmedia.com