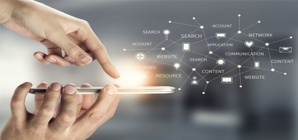 Dailycsr.com – 31 January 2018 – Private sector has been tremendously influenced by data science, while the same is increasingly appearing in the "public sector" as well. Keeping these "novel" issues and their applications in mind, the conference of "Data for Good Exchange" is held annually.
The said annual event dealing in the "application of data science" seeks to use the same for "social good", whereby the CTO office of Bloomberg in New York hosts the said event during the month of September and draws "a mixed audience of data scientists and direct practitioners from academia, industry, non-profits and government".
According to Bloomberg's report:
"Throughout the day, there is a mix of panels and paper presentations, all of which are recorded and available online. This special issue of the Journal of Technology in Human Services presents a selection of the best papers from the 2017 conference that focus on human services, as well as some of the history behind D4GX".
Moreover, in an article Bloomberg also shares a selective introduction of the "best papers from the 2017 conference" focusing on "human service". Kindly visit the link provided below to avail the said article:
https://www.techatbloomberg.com/blog/intro-to-a-special-issue-of-the-journal-of-technology-in-human-services-selections-from-the-2017-data-for-good-exchange/
References:
3blmedia.com