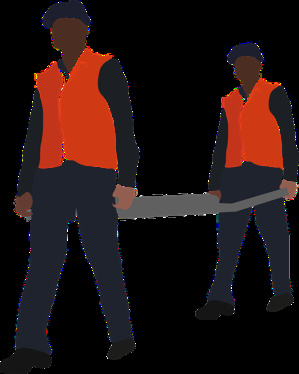 Dailycsr.com – 26 April 2016 – The Deutsche Post DHL Group has dispatched a "Disaster Response Team" to Ecuador's Manta for helping the nation fight post disaster situation after being hit by an earthquake of "magnitude-7.8".
The western part of Ecuador felt over thirty tremors, while the wake of destruction claimed over four hundred lives and left another "2,400 injured". The natural calamity has destroyed homes by rendering thousands of people homeless, without food supply, medical attention and access to water. The volunteers of DHL DRT were tasked to provide "pro bono logistics support at Ecuador's Eloy Alfaro International Airport in Manta", whereby coordinating receipt of international help and channelling the same into "affected areas". The Manager of the DHL's DRT Americas team", Gilberto Castro said:
"When a natural disaster strikes, a rapid response is required to get vital relief supplies to people in need. Efficient handling by professionals is key. This is where our DRT teams come in. Using their expertise, they provide practical, effective support at airports to ensure fast, well-organized handling of all kinds of incoming aid supplies – from food and water, to emergency housing."
The "GoHelp" Disaster Management Programme of DHL has provided the volunteers to fabricate the Disaster Relief Teams at DHL. The said team has worked in collaboration with the United Nations from the year of 2005. The group is adept in providing the U.N. with "pro bono access to its global transportation network and the logistics skills". Moreover, more than four hundred volunteers have been "specially trained" to be dispatched in emergency scene within seventy two hours' time.
References:
http://www.businesswire.com/