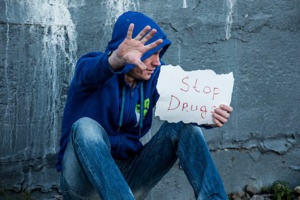 Dailycsr.com – 30 January 2018 – The DEA of the U.S. or also called the Drug Enforcement Administration's "Educational Foundation" got together with Discovery Education to launch the "2018 Operation Prevention Video Challenge", wherein a communication platform is established for connecting to peers about the "dangers of opioid misuse".

Moreover, the Discovery Education is a leader in providing "digital content and professional development" in classrooms. The above mention video is an "extension" of DEA as Discovery Education's "Operation Prevention program", whereby it challenges encouraging teenagers to come out with thirty to sixty seconds of "original public service announcements" warning other students "dangers of prescription opioid misuse and heroin use".

The video challenge of "Operation Prevention" programme of 2018, is an attempt to provide inspiration to teenagers for researching into the "opioid epidemic", identifying its countrywide spread impact as well as "the substances' harmful effects on the body". It will also mark a beginning of a "social movement" in the line of promoting "authentic dialogue" on this "critical issue".

As per Ethical Performance's report, the list of prize amounts for "winning submissions" are:
1st place: $10,000;
2nd place: $5,000;
3rd place: $1,000;
People's Choice: A VIP trip to Quantico, Virginia, for a tour of DEA training.

Furthermore, the first ten videos will be features in the website called "operationprevention.com" which will be subjected to public voting for determining the winner in "People's Choice", while the winner of PSA's will find place in "Discovery Education's digital and social media platforms".

According to Discovery Education:
"The Operation Prevention Video Challenge is launched at a time when prescription opioid misuse and heroin use have reached epidemic levels in the United States. Operation Prevention aims to change that. The nationwide program educates students about the science behind addiction, and its impact on the brain and body. Aligned to national health and science standards, Operation Prevention interactive resources – available at no cost – help promote lifesaving discussions in the home and classroom".

The said challenge, namely the "Operation Prevention Video Challenge", has a deadline of "March 20, 2018, at 8:00 p.m. ET", and all the high school students of the U.S. from age thirteen and above are eligible for registering into the challenge. In order to avail further information, kindly visit:
operationprevention.com


References:
http://ethicalperformance.com/