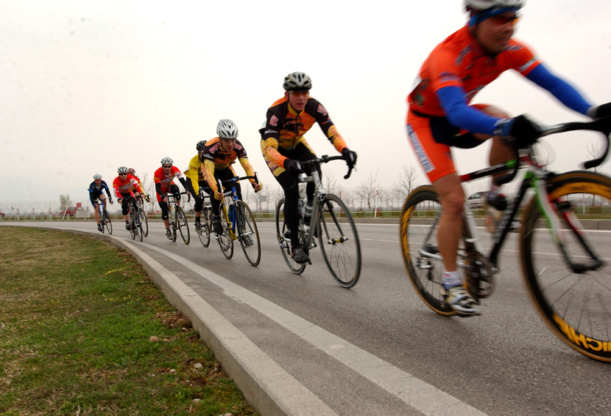 Dailycsr.com – 28 October 2015 – From the various branches of Phenomenex situated all over the world, ten cyclists hit the European highways and streets on cycle. They rode almost two hundred ninety miles which is equivalent to four hundred sixty six kilometres.
The cyclists covered the distance within a period of three days which was a part of "the London to Paris Cycling Challenge", an attempt to raise funds for charities like "The Outward Bound Trust" of the United Kingdom, United States of America's The Outward Bound, Cheers Foundation Orphanage from India, and U.K. based Epilepsy Research.
The cyclists took off on bicycles from various company sites situated in India, Germany, Italy, U.S.A, U.K and the Netherlands and united in London ere they began "on their adventure". In the words of Phenomenex U.S.A's senior marketing manager, Terrell Mathews:
"This incredible group of athletes truly are champions, and I was so thrilled to be able to take part in such a memorable and life-changing experience. I am so inspired by my colleagues, the long months of training, the encouragement they had for one another, and the positive attitude throughout all of the adversities we faced – exhaustion, injury, and even getting lost multiple times and making the ride much longer than it should have been! This selfless commitment to philanthropy combined with an inspiring competitive attitude and sense of humor is ubiquitous amongst Phenomenex staff. I'm so fortunate to know and work with such amazing people, and truly grateful for the opportunity to give back with the support of Phenomenex."
Every single rider was given a "race entry and travel fees" sponsored by Phenomenex besides an additional donation of "£8,000.00/$12,000.00" made towards the Outward Bound Trust. The fund thus collected will be used in organising "life-changing outdoor learning programs" for the underprivileged youths.
Each cyclists rode to raise fund for a particular charity, whereby all of them had "achieved their own personal fundraising goals" to contribute in their respective organisations. The total sum that came from the cyclists personal fundraisings was an amount of "£13,000.00" which is equal to "$20,000.00". The U.K based Phenomenex' branch "Product Manager", Helen Whitby joked while recounting her experience about the ride:
"...following the correct route may have made for a more comfortable ride!... but it wouldn't have nurtured the amazing team spirit and comradery we shared over the 3 days and hundreds of miles. It was an honour to be part of an event, raising such a lot of money for a fantastic cause whilst having an unforgettable time. I am so grateful to Phenomenex for the never ending support and opportunity to do such wonderful things."
While BusinessWire informs:
"Phenomenex is a global technology leader committed to developing novel analytical chemistry solutions that solve the separation and purification challenges of researchers in industrial, clinical, governmental, and academic laboratories. From drug discovery and pharmaceutical development to disease diagnosis, food safety, and environmental analysis, Phenomenex chromatography solutions accelerate science and help researchers improve global health and well-being".
References:
www.businesswire.com