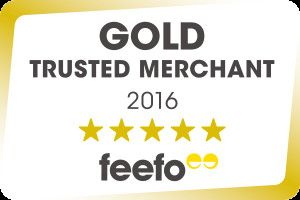 Dailycsr.com – 10 February 2016 – Companies that have received the accreditation under the status of "Trusted Merchant" for the year of 2016 prepare yourself for finding your names under the newly released list by Feefo.
The list of awardees include the names of more than "1,400 national and international businesses" like Expedia, Thomas Cook, Axa, Trafalgar, Charles Twyritt, Hiscox, Party Pieces, Radley and Phase Eight.
Throughout the year of 2015, Feefo's customer service generated a review on its scores which formed the basis of the awards. In order to make it among the enlisted names, the businesses need to acquire a satisfaction level from its customers for its services, wherein the rating should come between eighty five to hundred percent.
The list of 2016, keeps the average "service rating" bar at "91.5%". The qualifying businesses need to have nine positive customer feedbacks in every ten such reviews. Moreover, only the customers who have purchased anything from Feefo are invited for this feedback. This way, it will ensure that there are no biased or fake reviews. According to the belief of Feefo:
"....independently collected, purchaser verified reviews can deliver accurate measures of a businesses' success".
References:
http://www.ethicalperformance.com/