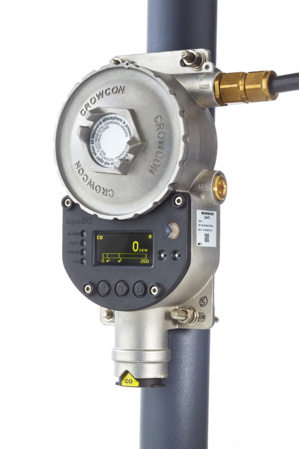 Dailycsr.com – 18 May 2016 – Crowcon, the specialist in detecting gas, has come up with the announcement that its next-gen gas detector XgardIQ has the option of accommodating a sensors which will be able to detect "ammonia or sulphur dioxide".
This will be an addition over the "existing range of sensors" which is capable of detecting "ten different toxic or hazardous gases". Moreover, along with the extension of Crowcon's XgardIQ range, the company has offered "special features" that can help in bringing down the cost of operation and installation.
In case, the gas detectors get installed a few months in advance of the production launch, the transmitter XgardIQ has the option of being fitted with "dummy sensor". The dummy one gets replaced with a "fresh pre-calibrated sensor" just before the date of production.
HSE also informs:
"The transmitter further minimises commissioning and maintenance time by automatically configuring to the correct type of gas, scale and alarm levels".
References:
http://www.healthandsafetyatwork.com/