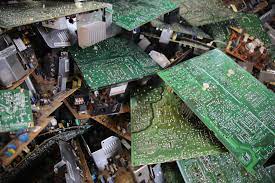 Technology plays an important role in creating a sustainable future.

The technologies that we create to reduce waste have a profound impact on how the environment responds and adapts. While sustainability is a top priority for IT decision makers today, only 17.4% of e-waste is known to be properly collected and recycled. This is impossible because the world is looking for sustainable business practices.

According to IDC, by 2023, 45% of organizations worldwide will consider sustainability issues "very important" in their technology purchasing decisions. Since sustainability is not a buzzword, companies are investing money in projects that promote sustainability and promote a circular economy.

Case in point: Cisco Refresh allows customers to purchase fully certified and updated Cisco network routers, switches, phones, and collaboration products. This reduces dependence on raw materials, reducing the consumer's environmental footprint.

For more than 15 years, Cisco has been working to achieve ambitious goals that support a sustainable future, from reducing greenhouse gas emissions and hazardous e-waste to creating more efficient products. Last year, Cisco announced its commitment to achieve zero greenhouse gas emissions by 2040, a decade before climate scientists say the planet must reach zero to avoid the worst effects of climate change.

As part of this effort, 70% of Cisco component and manufacturing suppliers will achieve zero waste at one or more locations by FY25. Additionally, by FY25, 100% of new Cisco products and packaging will include circular design principles.

The Cisco Refresh program has continuously improved since its inception in 2001 and is a key component in demonstrating how customers can increase their ROI as a less expensive alternative to "green business."

As businesses become increasingly digital and societies maintain and operate in a circular economy, programs like Cisco Refresh are critical to building a sustainable future.